Women's Ministry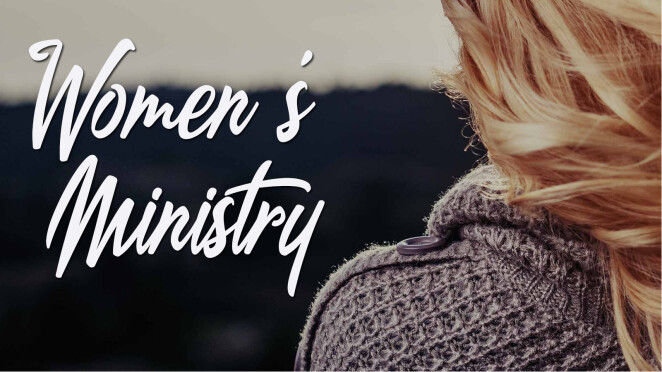 Women's Ministry is a place where we grow together, build relationships with each other, and serve alongside one another. We seek to lead women into a personal and passionate relationship with Jesus Christ, embracing the truth that we are in deep need of His saving grace.
This grace removes our pretense and frees us to be honest and real with ourselves and others as we find our worth and our identity in God. His life-giving grace takes hold of our hearts, transforming our lives in our friendships, marriages, church, community, and the world.
For more information, contact Kasey Knott or Shannon Young.
Events:
Small-Group Bible Studies:
Strengthen your relationship with God and with other believers by joining us in a life-giving small group setting that is drenched in fellowship, accountability, prayer, and the study of the Word. If you would like to get involved and lead a bible study please contact Kasey Knott.
Bible Studies:
Join us for Women's Bibles Studies. Bible studies are small group setting, video and discussion-based format that meet at the church. Leaders will communicate any date changes. Times and descriptions are below. Contact one of the leaders below for more information and click on the links to sign up.
MONDAYS:
MORNINGS BY ZOOM LED BY AMBER VRBAS
Studying the Book of Esther. Join us as we go through the book of Esther verse by verse. God is always present, even when it feels like he is not. God is always THERE, working where we can't see. He is working out HIS plans in your life – whether or not you can see and feel it. Will begin 1 Corinthians on May 1st.
God's name never appears in the book of Esther, making it seem like He is absent, but His fingerprints are all over the book of Esther making Him very present, very active and very involved. Questions? Contact Amber Vrbas
WEDNESDAYS:
EVENINGS 5:30 PM-7:00 PM
CURRENT STUDY: ABIDE Study of 1, 2, & 3 John By: Jen Wilkin
How can we hold onto assurance of our faith? How can we discern the truth from a lie? How can we know God loves us?

In three short letters, the apostle John reminds an early church facing division, deception, and doubt to hold fast to what they know and to live like they believe it. And he reminds us, as well. In this 10-session Bible study on the letters of 1, 2, and 3, John, Jen Wilkin helps you see how two thousand years later, his words call to Christians in similar challenges to recall a great salvation and to abide in the truth.
Childcare is provided with registration.
Location: Adult Building Upstairs Room 203
Questions? Contact Kasey Knott
THURSDAYS
EVENINGS 7:00 PM
Reading through the books of Jonah, Micah, Nahum and Habakkuk (ESV)
Questions? Contact Lindsey Ward
FRIDAYS:
MORNINGS 9:30 AM
READING THROUGH THE BIBLE. Bring your bible and come just as you are!
Questions? Contact Sue Brown
MOPS: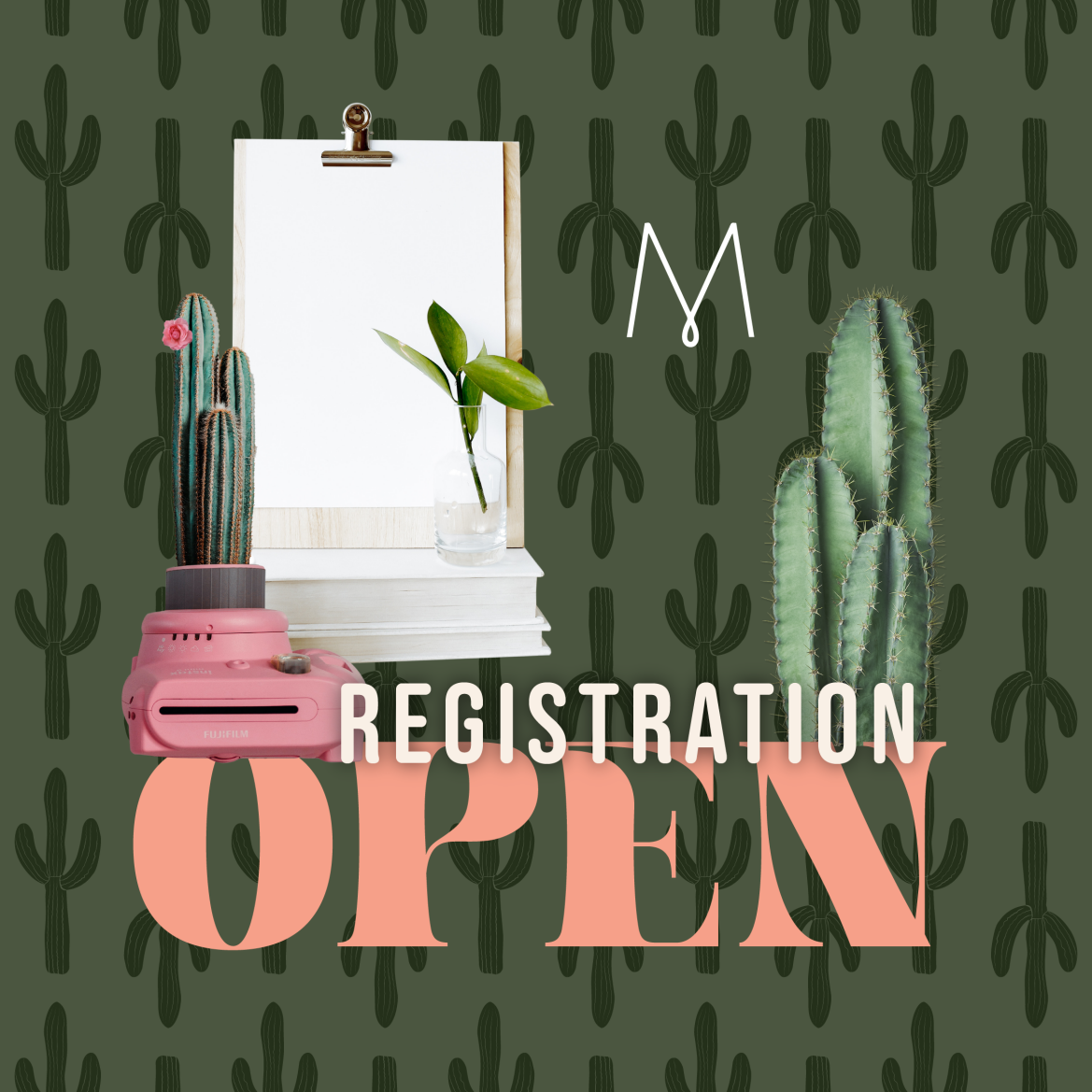 MONDAYS 9:30 AM
2023-24 Dates TBA
Do not despise these small beginnings, for the Lord rejoices to see the work begin…
Have you ever gotten to the end of a week, month or year and thought, "How did I get here? Where has the time gone?" It happens in our parenting, friendships, marriage and work- we get caught up in the urgent demands of the day-to-day, and then years go by, and we realize we haven't been making the small choices that will get us where we actually wanted to be. So this is the year to make some moves.
It's amazing how one little word can change your life. But too often, our 'yeses' are reserved for default decisions we aren't even intentionally making or the stuff we feel obligated to do. What if we started saying 'yes' to the important things? Yes, to parenting on purpose. Yes, to significant challenges and out-of-your-comfort-zone opportunities. Yes, to your marriage. Invitations to connect with others? Yes, please. Saying yes opens us up to new ways of thinking and helps cultivate a growth mindset.
To clarify, we're not talking about people-pleasing or over-extending yourself. In fact, it's the opposite. Developing a 'yes' mindset is living intentionally, focused on your goals for yourself and your family. It's about listening to God's still, small voice and doing the brave things rather than the easy things.
Saying yes means we will…
Consider it pure joy, my brothers and sisters, whenever you face trials of many kinds, because you know that the testing of your faith produces perseverance. Let perseverance finish its work so that you may be mature and complete, not lacking anything. James 1:2-4 NIV
You have this one life. How do you want to spend it? Regretting the things you didn't do? Avoiding potentially awkward situations? Hating your body? What if the way forward is to befriend discomfort? Discomfort is a life hack that can improve every area of our lives. Tackling challenging things helps us become more rooted- we start to feel less fragile and less stressed. Don't wait until you feel 'ready' or qualified or when all the details come together perfectly. Now is your opportunity to develop a spirit of adventure and make new memories. Open your hands to release old dreams and receive new ones, or take the brave first step to get help. Now is your chance to invite your kids along for the thrill that comes with doing hard things. You are wildly capable. Grow your capacity to endure. Show absurd courage. Get uncomfortable. Persevere and say yes to the next small brave step God asks you to take.
He brought me out into a spacious place. He rescued me because He delighted in me. Psalm 18:19 NIIV
It's been said that if you just went to the supermarket and experienced it fully without the goggles of habit and categories, you would go crazy with pure joy and astonishment. We are declaring this our year of delight. Can you believe how beautiful the world is and how delicious food can taste? How kind people are? It's all so good. Yet sometimes, fun is the first thing to go between parenting, paying bills, and worrying about doing things right. All of that changes this year. Because God delights in us, we will delight in the life we've been given. We'll exude passion. We'll learn to love what must be done and be captivated by the smell of our kids' hair and our husband's glances across the room. It's all decadent when we stop and really notice. God, help us be easily delighted with the small things because the small things are the big things.
Look at the birds of the air; they do not sow or reap or store away in barns, and yet your heavenly Father feeds them. Are you not much more valuable than they? Can any one of you by worrying add a single hour to your life? Matthew 6:26-27 NIV
This is the year to uproot our anxiety, worry and hurry. Hustle culture tells us that it's all up to us. But spacious living reminds us that God's got us, and a deeply formed life starts with courageous faith. This year we will remember that our direction is more important than our speed. We will stay inside our commitments and thrive within our constraints. Our longing for control will be replaced with a humble surrender to the fact we don't have to death-grip every possible outcome. We will choose integrity over image and people over pressure. We won't let worry rob us of time. Instead, this is the season of trusting that God is providing for our every need, and that means we can tend to the home, kids, marriage, friendships, neighborhood, and work that God has given us and have the time of our lives doing it.
This is the year of yes! Yes, to God. Yes, to the thing that gives you butterflies. Yes, to this moment, these people, this life. Get ready to SAY YES.
Please CLICK HERE to sign up and register for childcare.

Questions? Contact Tamara Welsh or Kasey Knott
BSF - Bible Study Fellowship:
WEDNESDAY MORNINGS 9:30 AM
Women of all ages around the world have the opportunity to study the Bible together, explore the meaningful questions of life, go deeper in their relationship with Jesus Christ, and connect with other women in conversations about things that matter.
Group members spend time in personal Bible study during the week with questions that prompt deeper thought. Once a week they meet in person or online for a small-group discussion about what they've read. They also have access to teaching that applies the truths of Scripture to daily life along with comprehensive lesson notes on the passage they studied.
We encourage you to join us at The Crossing or find another local group to join. CLICK HERE TO FIND A GROUP
Here is the Study for 2023-24: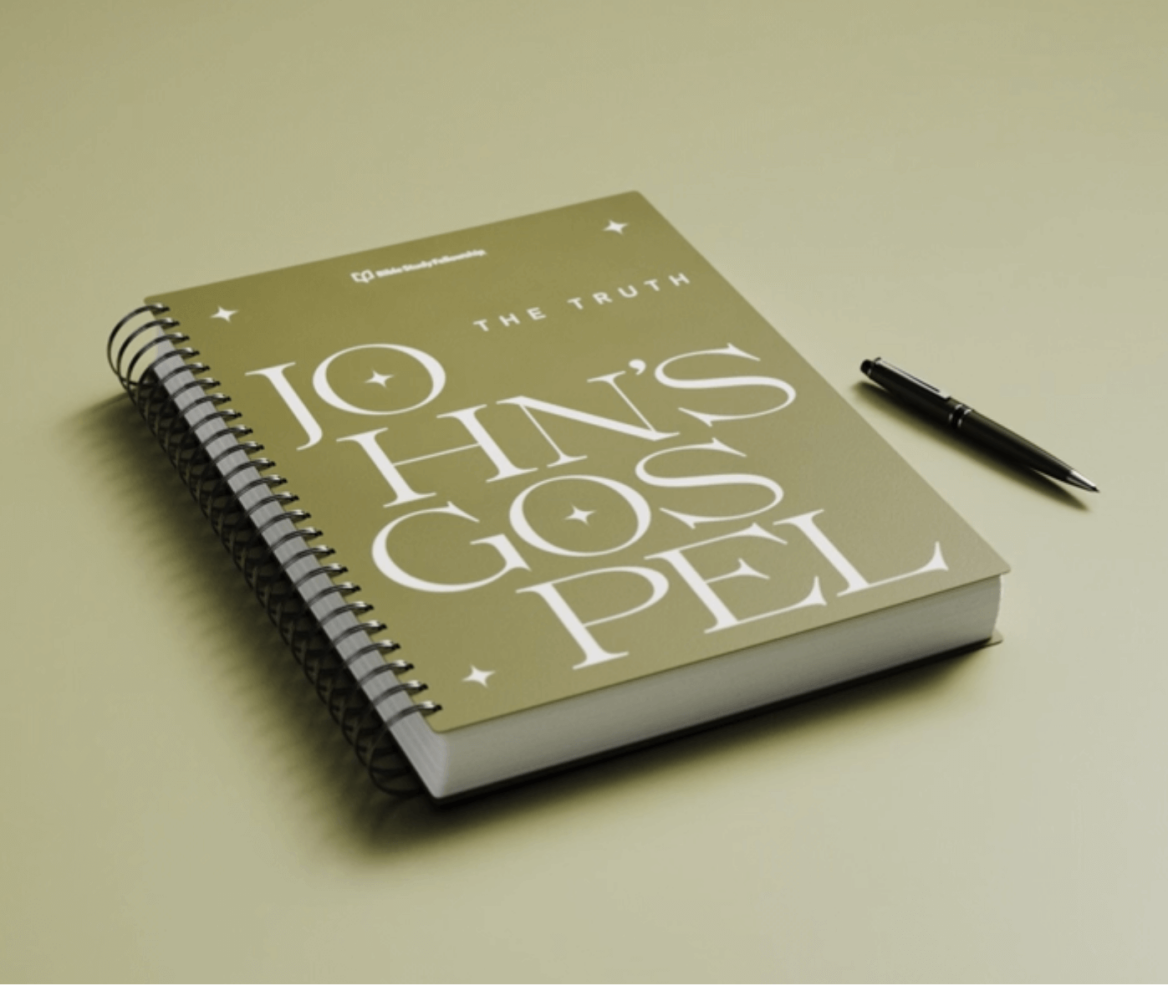 In a world filled with all sorts of truth claims – even "find your own truth" – Jesus stands alone. He boldly proclaims Himself as the only source of freedom, peace, truth, meaning, sustenance, security, and everlasting life with God. Which leaves us asking: Are Jesus's claims true?
We are excited to invite you to examine Jesus's claims for your own life in John's Gospel: The Truth.
CLICK HERE to find a group and sign up.
Questions? Contact Kasey Knott

Discipleship
Discipleship is not just another church program, but instead, it is a lifestyle to be adopted by every follower of Christ. It is a commitment to obey Jesus's last words to His disciples (and to each of us) to "go and make disciples of all nations, baptizing them in the name of the Father and the Son and the Holy Spirit. Teach them to obey all the commands I have given you…."(Matt28:19-20). This command is for every believer of all ages, to commit to bediscipled and to disciple others. The primary purpose of our church is to make disciples, who make disciples, who in turn make disciples. The Women's Discipleship effort aims to equip the women who want to live out this relationship with a fellow believer with training and support.
Questions? Contact Kasey Knott.
CLICK HERE TO LEARN ABOUt dgroups


Book Club:
CURRENT READING: All That We Carried By: Erin Bartels
Discussion will be: August 15th 7pm at church in Meeting Room 2

Ten years ago, sisters Olivia and Melanie Greene were on a backcountry hiking trip when their parents were in a fatal car accident. Over the years, they grew apart, each coping with the loss in her own way. Olivia plunged herself into law school, work, and a materialist view of the world--what you see is what you get, and that's all you get. Melanie dropped out of college and developed an online life-coaching business around her cafeteria-style spirituality--a little of this, a little of that, whatever makes you happy.

Now, at Melanie's insistence (and against Olivia's better judgment), they are embarking on a hike in the Porcupine Mountains of Michigan's Upper Peninsula. In this remote wilderness they'll face their deepest fears, question their most dearly held beliefs, and begin to see that perhaps the best way to move forward is the one way they had never considered.

Michigan Notable Book Award winner Erin Bartels draws from personal experience hiking backcountry trails with her sister to bring you a story about the complexities of grief, faith, and sisterhood.
Questions? Contact Amy Vann
WEDNESDAY NIGHTS: 7:00 PM to 9:00 PM on campus in Meeting Room 1 (Connection Room). We would love to have you join us . . . all ages and skill levels are welcome! We will gladly teach you to crochet if you don't know how. If you already know how to join us to work on a Women's Ministry project or one of your own. Women's Ministry projects include hats for preemie babies, prayer shawls, baby blankets for Grace House, and baby "loveys" for kids in the hospital. We also have devotion and prayer time.
Questions? Contact Amber Vrbas
3rd Thursday of each Month: 2:00 PM on campus in Coffee Bar. We would love to have you join us . . . all ages and skill levels are welcome! We will gladly teach you if you don't know how. Join us for a relaxing way to connect with others here in the community.
Questions? Contact Gale Harris