Women's Ministry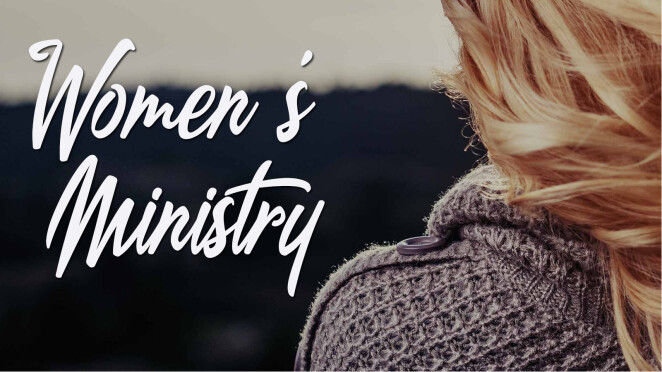 Women's Ministry is a place where we grow together, build relationships with each other, and serve alongside one another. We seek to lead women into a personal and passionate relationship with Jesus Christ, embracing the truth that we are in deep need of His saving grace.
This grace removes our pretense and frees us to be honest and real with ourselves and others as we find our worth and our identity in God. His life-giving grace takes hold of our hearts, transforming our lives in our friendships, marriages, church, community, and the world.
For more information, contact Kasey Knott or Shannon Young.
Events: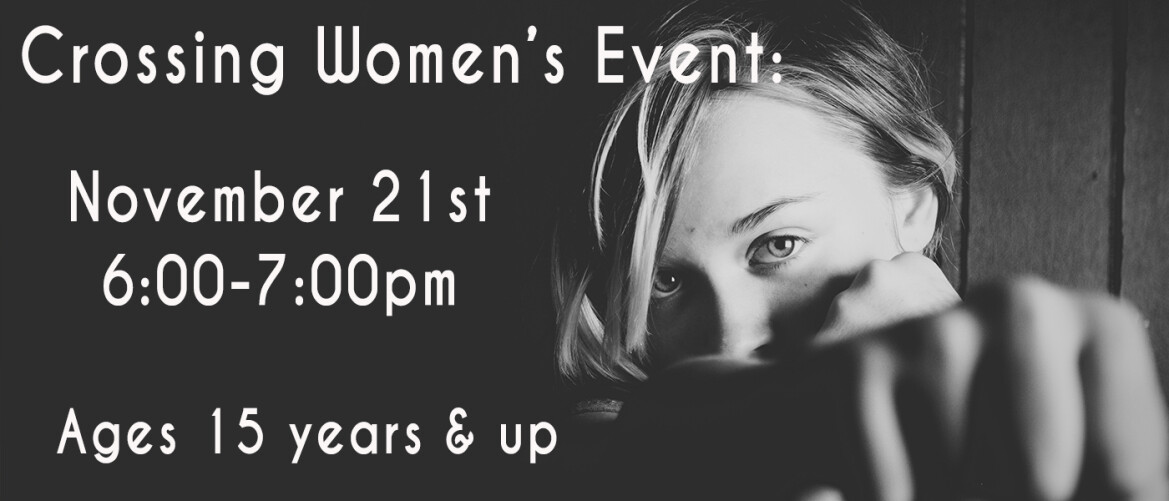 Small-Group Bible Studies:
Strengthen your relationship with God and with other believers by joining us in a life-giving small group setting that is drenched in fellowship, accountability, prayer, and the study of the Word. If you would like to get involved and lead a bible study please contact Kasey Knott.
Bible Studies:
Join us for Women's Bibles Studies. Bible studies are small group setting, video and discussion-based format that meet at the church. Leaders will communicate any date changes. Times and descriptions are below. Contact one of the leaders below for more information and click on the links to sign up.
MONDAYS:
MORNINGS BY ZOOM LED BY AMBER VRBAS
Studying the Book of Esther. Join us as we go through the book of Esther verse by verse. God is always present, even when it feels like he is not. God is always THERE, working where we can't see. He is working out HIS plans in your life – whether or not you can see and feel it.
God's name never appears in the book of Esther, making it seem like He is absent, but His fingerprints are all over the book of Esther making Him very present, very active and very involved. Questions? Contact Amber Vrbas
WEDNESDAYS:
MORNINGS 9:30 AM
DATES: Begins September 28th
TAKE COURAGE BY: JENNIFER ROTHSCHILD (7 weeks) Jennifer Rothschild invites you to study book of Haggai and how God's promises give us courage to trust Him and press on in life. This study will encourage you to stay confident in God's calling, motivate you to not give up, and trust God created you for a great purpose. NO CHILDCARE PROVIDED.
Questions? Contact Martha Reilly
EVENINGS 5:30 PM-7:00 PM
DATES: Begins August 24th (Follows the school schedule & leaders will communicate any date changes)
CURRENT STUDY:
EVERYDAY THEOLOGY BY: MARY WILEY (8 weeks) Worship with a greater understanding of who God is and how he works in the world! All believers benefit from knowing more about the Lord because faith touches every part of our existence, from discerning truth to decision-making. Mary Wiley's study addresses essential doctrines of Scripture, God, Jesus, the Holy Spirit, man, redemption, the church, and more.
(The below studies will follow accordingly)
ENCOUNTERING GOD BY: KELLY MINTER (7 weeks) Spiritual disciplines are essential to a more vibrant spiritual life and knowing God more intimately. Join Kelly Minter in this Bible study as she unpacks the biblical foundation for these sacred habits along with approachable ways to practice disciplines like prayer, study, worship, rest, simplicity, generosity, celebration, and many more. Instead of being just one more thing on your to-do list, you'll find that these habits of faith can actually create more margin in your life—providing peace and rest as you walk closer with Jesus.
EXPLICIT GOSPEL BY: MATT CHANDLER (6 weeks) Even if you go to church, it doesn't mean that you are being exposed (or exposing others) to the gospel explicitly. Sure, most people talk about Jesus, and about being good and avoiding bad, but the gospel message simply isn't there at least not in its specificity and its fullness. Inspired by the needs of both the overchurched and the unchurched, and bolstered by the common neglect of the explicit gospel within Christianity, popular pastor Matt Chandler writes this punchy treatise to remind us what is of first and utmost importance-the gospel. Here is a call to true Christianity, to know the gospel explicitly, and to unite the church on the amazing grounds of the good news of Jesus!
ABIDE BY: JEN WILKIN (10 weeks) How can we hold onto assurance of our faith? How can we discern the truth from a lie? How can we know God loves us? In this 10-session study of 1, 2, and 3 John, Jen Wilkin will help you discover how 2,000 years later, the apostle John's words call to Christians in similar challenges to recall a great salvation and to abide in the truth. He reminds an early church facing division, deception, and doubt to hold fast to what they know and to live like they believe it. And he reminds us as well.
Childcare is provided with registration.
Location: Adult Building
Questions? Contact Kasey Knott
THURSDAYS:
AFTERNOONS 1:00 PM
DATES: Begins September 8th
IN VIEW OF GODS MERCIES BY: COURTNEY DOCTOR (9 weeks) The gospel doesn't just change your eternal future; it changes your present reality. In this study on the book of Romans, Courtney Doctor will walk you through Paul's powerful letter to see the glorious grace and transforming work of the gospel. You'll be overwhelmed with the good news of God's merciful rescue as you better understand the depth of your need. This life-changing message provides not only hope for eternity, but purpose, joy, and peace for today. And as the good news of the gospel of grace unfolds through Romans, it will compel you to proclaim God's glorious salvation to all. NO Childcare Provided.
Questions? Contact Karen Mendenhall
EVENINGS 7:00PM
DATES: Begins September August 25th (Follows the school schedule & leaders will communicate any date changes)
Reading throught the books of Jonah, Micah, Nahum and Habakkuk (ESV)
Questions? Contact Lindsey Ward
FRIDAYS:
MORNINGS 9:30 AM
READING THROUGH THE BIBLE. Bring your bible and come just as you are!
Questions? Contact Sue Brown
MOPS: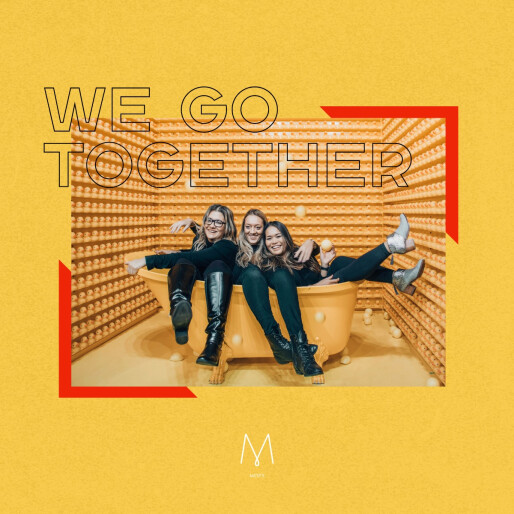 MONDAYS 9:30 AM
DATES: Sept. 12th, oct. 10th, Nov. 14th, dec. 12th, jan. 9th, feb. 13th, mar. 6th, april 3rd, & May 8th
MOPS is open for registration for the 2022-2023 year. Being a mom is a challenging and sometimes lonely job. If you are a mother of a preschooler (pregnancy through kindergarten) and long for some "grown-up" time, then ALEDO MOPS welcomes you to join us! MOPS is a non-denominational, Christian organization dedicated to meeting the needs of mothers of young children. The women in MOPS come from different backgrounds, yet have similar needs and a shared desire to be the best moms they can be. There will be a time of small groups where we dig into God's Word and break it down together. There will be guest speakers, activities, coffee, and snacks.
Our meeting date is usually the second Monday of the month. There will be playdates and other events in addition to the meeting day. Watch for the schedule soon!
The Theme is "We Go Together" This year is for the ones who notice discontentment — either in themselves or others. The ones who sense churning loneliness, a longing that you can't quite name but know is there. This low-grade dissatisfaction just below the surface is a signal that there is potential for something different, something better. This is the year we no longer settle for tolerable despair, and instead dream bigger, risk greater and love better. And the way we're going to do that is through the company we keep. We're here to remind you that having your people by your side is not a perk of living a giant, beautiful, juicy life — it's a prerequisite. It's time to toss out our notions that we must do any of this alone, that it's "too late" to create an abundantly rich group of girlfriends or that the pace of life leaves no room for meaningful connection. Instead, we'll take in something new, something God is always using to reach out to us: deep relationships. Having a genuine, supportive, honest group of female friends in your circle is one of the biggest life upgrades. If you desperately want this kind of friendship but it feels hard to come by, you're not alone. Community is such a cliché concept, but the truth is, we are all pretty desperate for it. We know it will make our lives better, and yet finding friends as adults can feel intimidating. Despite our best efforts, we all seem to be in the midst of a loneliness epidemic.
Please CLICK HERE to sign up and register for childcare.

Questions? Contact Tamara Welsh or Kasey Knott
BSF - Bible Study Fellowship:
WEDNESDAY MORNINGS 9:30 AM
Women of all ages around the world have the opportunity to study the Bible together, explore the meaningful questions of life, go deeper in their relationship with Jesus Christ, and connect with other women in conversations about things that matter.
Group members spend time in personal Bible study during the week with questions that prompt deeper thought. Once a week they meet in person or online for a small-group discussion about what they've read. They also have access to teaching that applies the truths of Scripture to daily life along with comprehensive lesson notes on the passage they studied.
We encourage you to join us at The Crossing or find another local group to join. CLICK HERE TO FIND A GROUP
Here is the Study for 2022-23:

People of the Promise: Kingdom Divided will unpack a fascinating period in Israel's history across 15 books, from its split into two nations, through dozens of kings and prophets, and ultimately to the heartbreaking exile into Babylon.
Questions? Contact Kasey Knott or Andrea Nelson

Discipleship
Discipleship is not just another church program, but instead, it is a lifestyle to be adopted by every follower of Christ. It is a commitment to obey Jesus's last words to His disciples (and to each of us) to "go and make disciples of all nations, baptizing them in the name of the Father and the Son and the Holy Spirit. Teach them to obey all the commands I have given you…."(Matt28:19-20). This command is for every believer of all ages, to commit to bediscipled and to disciple others. The primary purpose of our church is to make disciples, who make disciples, who in turn make disciples. The Women's Discipleship effort aims to equip the women who want to live out this relationship with a fellow believer with training and support.
Questions? Contact Kasey Knott.
CLICK HERE TO LEARN ABOUt dgroups


Book Club:
Join us Tuesday, October 25th in Meeting Room 2 for the discussion of our current book!
THE EXTRAORDINARY DEATHS OF MRS. KIP: SARA BRUNSVOLD
Aidyn Kelley is talented, ambitious, and ready for far more serious assignments than the "fluff pieces" she's been getting as a cub reporter for the Kansas City Star. When she's asked to write the obituary of an "unremarkable" septuagenarian who's just entered hospice care, she balks. But spirited Clara Kipp may teach her a thing or two!
Questions? Contact Amy Vann
WEDNESDAY NIGHTS: 7:00 PM to 9:00 PM on campus in Meeting Room 1 (Connection Room). We would love to have you join us . . . all ages and skill levels are welcome! We will gladly teach you to crochet if you don't know-how. If you already know how to join us to work on a Women's Ministry project or one of your own. Women's Ministry projects include hats for preemie babies, prayer shawls, baby blankets for Grace House, and baby "loveys" for kids in the hospital. We also have devotion and prayer time.
Questions? Contact Amber Vrbas
3rd Thursday of each Month: 2:00 PM on campus in Coffee Bar. We would love to have you join us . . . all ages and skill levels are welcome! We will gladly teach you if you don't know-how. Join us for a relaxing way to connect with others here in the community.
Questions? Contact Gale Harris