Life On Mission
Backpacks and school uniforms
Our mission outreach for the month of July and August will be collecting backpacks and school uniforms for the refugee kids at Park Terrace in Fort Worth. Click HERE to be taken to our Amazon Wish List or purchase items from where you like to shop. If you have any questions click HERE to email Teri Kubosh or call her at (817) 441-8885 EXT 106.
Serving at The Crossing
One of our shared responsibilities at The Crossing is SERVING the Church. When we volunteer to serve in a ministry and extend a hand to those in need, we model the heart of Jesus Christ.
Each ministry area is made up of several different Volunteer Teams who serve on Sundays and during the week. Click below to browse the current opportunities for the area in which you feel the Lord is leading you to serve. We will put you in touch with that ministry leader, who will contact you to discuss how you can begin serving.
CLICK HERE TO SEE WHAT OPPORTUNITIES ARE AVAILABLE!
CLICK HERE TO EMAIL TERI IF YOU HAVE QUESTIONS
parker county center of Hope
We will be serving at the Parker County Center of Hope in Weatheford on June 1st. We need volunteers and food donations. For the food donations please know there are specific needs. If you would like to help by donating food, please click HERE for our SignUp Genius link that has been set up for this purpose.
If you have any other questions, please contact Teri Kubosh or Debbie Baack.


Local Missions

Titus 2 Communities
We provide sober living housing in a supportive, Christ-centered environment. Our goal is to help men and women suffering from the terrible fallout of drug and alcohol addiction to stay on their journey of sobriety and to know Jesus Christ. We have opened our first two homes in Parker County, Texas, one for women and one for men. We are in the very early stages of our launch, but we are excited to see what God has in store.

Grace House Ministries
Believing life is sacred, begins at conception, originates, and ends by God's determination. Grace House Ministries engages the community with an integrated approach to offer life-affirming support and resources through services provided by Options Clinic, Grace House Pregnancy Center, and the Pure Truth in-school training program.

Beautiful Feet
The mission of Beautiful Feet is to share the love of Christ by reaching out to meet the physical and spiritual needs of the poor and homeless in Ft. Worth.
"How beautiful are the feet of those who bring good news!"
Romans 10:15
Parker County Center of Hope
In Christ-like service, equipping and empowering people to live a successful, joy-filled life. The programs at the Center of Hope offer real solutions out of poverty by providing long-term holistic approaches. These solutions lead individuals to a path of economic independence and improved quality of life.

We have collaborated with over 70 churches, 50 businesses, and countless individuals who all play an integral part in providing solutions to meet the needs of struggling individuals in our community.

elizabeth's voice
EV fights poverty and injustices in this world with dignified jobs and education. Our beautiful handmade products give dignified work to women around the world. 100% of the profits get reinvested back into the business to keep the women working!
The Refugee Ministry supports families that have been invited to the US to escape war-torn areas from around the world.
They have many needs when they arrive, and this ministry helps to provide many essentials such as clothing, household goods, as well as teaching English and tutoring programs. The goal is to show the love of God to others through developing relationships and meeting physical needs.
---
International Missions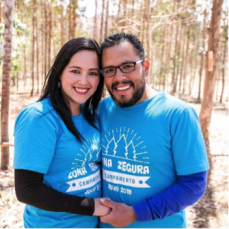 We are partners with a ministry in Cusco, Peru, which is called Zona Zegura. The mission of Zona Zegura is to raise up fervent followers of Jesus Christ who will reach out and impact communities, cities, and nations for the kingdom of God. We are sons and daughters of the Most High God, the Creator of the universe. We are a family. We were bought at a price and therefore know we are loved, and we are accepted. We are disciples who worship, lead, and reach out. Our passion is to see others join the Zona Zegura family and experience the overwhelming love, grace, and hope Jesus Christ has to offer.
House churches meet in multiple locations in and around Cusco, Peru. These churches are passionate about friends, family, life, following Jesus, and making a positive difference in our world.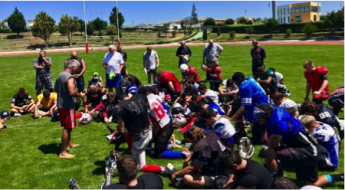 Camp Gridiron is an American football camp held in Portugal. CG is where players and coaches from teams across Europe come together to learn and play the game. Church at the Crossing launched this ministry back in 2010, and the participation has grown significantly over the years. While American football serves as the draw to gather men, women, and children to the field, this ministry's main purpose is to share the love of Christ with all who come. Many have come to know Christ after hearing of His great love for them.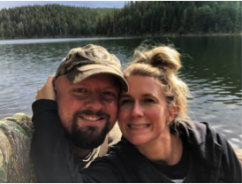 One of our North American mission partners is Church on the Rock (COTR in Vancouver, Canada). The journey of COTR began in 2010 and continues to move forward as the Lord leads. Their desire has always been to see people come to know Jesus Christ as Lord, be discipled into a deeper relationship with Him, develop as a leader, and understand that God has given them talents and abilities to be used for His glory within the church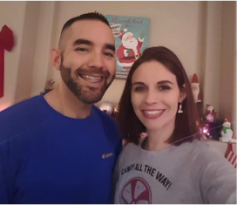 and the community. In so doing, the goal is to serve, with no strings attached, to the glory of God and impact our neighborhoods and communities one life at a time. The Crossing has partnered with COTR by participating in youth mission trips and ongoing ministry support of their missional discipleship process.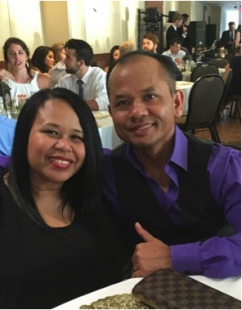 What started back in 2010 was an awakening in Aledo to the plight of the people in Cambodia and ultimately an assignment to the Church at the Crossing. Church members Kyle Y and Amy Bing, both born in Cambodia, escaped to the U.S. after Pol Pot and the Khmer Rouge regime destroyed their families and left them fleeing the country. God used their lives and Kyle's story to get our church's attention and start us on a journey. This has resulted in dozens of mission trips, teaching conferences for their pastors, and supporting the monthly needs of over 25 gospel-centric churches where Buddhism and spiritual darkness fill the land. In 2019 our church sent Kyle and Amy to return to Cambodia as full-time missionaries to love their people and lead them to Jesus.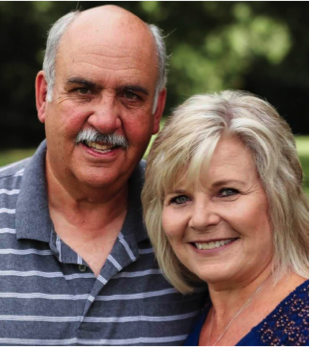 Steve and Anne Seaberry served for 18 years as missionaries in West Africa. Steve and Anne have now been called to return to service in West Africa during their retirement years. They will be serving in Dakar, Senegal where Steve will be the Head Chaplin of Dakar Academy. Anne will use her varied gifts in education administration and women's discipleship as God leads and opens doors for service.

Dakar Academy (DA) was established in 1961 to serve the educational needs of missionary families living and working in Senegal and other parts of West Africa. Today, DA welcomes students from around the world, with diverse backgrounds and experiences. The heart of their mission as a school is captured in the phrase, "So All Can Serve" - partnering in the advancement of the Kingdom of God by providing educational services for the children of Christian ministry workers. While these students are given enrollment priority at DA, their doors are open to students from all walks of life as space permits, regardless of faith background or Christian ministry involvement.
As a Christian education institution, their vision is to produce well-rounded students, prepared for university-level studies, whose Christian worldview permeates all aspects of their lives.
Operation Christmas Child
We collect year round for OCC. Click here for more info!
RESOURCES
Click below to be directed to the U.S. Department of State to find out how to get a passport.