Life On Mission

It's time for Operation Christmas Child with National Collection Week starting November 12th! If you have any questions about OCC, please click HERE to contact Brandi Little. If you need help on what to pack in a shoebox, the OCC website has suggestions and ideas for you. Click HERE to be taken directly to the OCC "What Goes In My Shoebox?" page. Our own Laura Place works all year, gathering items for OCC shoeboxes. Click HERE to download a PDF of items that she uses for the shoeboxes.
Help make a difference in the life of a child somewhere in the world by helping us with Operation Christmas Child.
If you have any questions about our missions outreach, don't hesitate to contact Missions Director Steve Seaberry below.
CLICK HERE TO EMAIL THE CHURCH OFFICE
Serving at The Crossing
One of our shared responsibilities at The Crossing is SERVING the Church. When we volunteer to serve in a ministry and extend a hand to those in need, we model the heart of Jesus Christ.
Each ministry area comprises several volunteer teams who serve on Sundays and during the week. Click below to browse the current opportunities for the place in which you feel the Lord is leading you to help. Then, we will put you in touch with that ministry leader, who will contact you to discuss how you can begin serving.
CLICK HERE TO SEE WHAT OPPORTUNITIES ARE AVAILABLE!
CLICK HERE TO EMAIL STEVE IF YOU HAVE QUESTIONS
Local Missions

Beautiful Feet – "How beautiful are the feet of those who bring good news!" Romans 10:15
The mission of Beautiful Feet Ministries is to share the love of Christ by reaching out to meet the physical and spiritual needs of the poor and homeless in Fort Worth. A wide variety of service opportunities are available.
Center of Hope – "Restoring Hope, Changing Lives" In Weatherford, Texas, the Parker County Center of Hope provides Christ-like service to equip and empower people to live successful, joy-filled lives. The programs at the Center of Hope offer real solutions to get out of poverty by providing long-term holistic approaches that lead individuals to a path of economic independence and improved quality of life.


Grace House Ministries – "Offering Hope "Grace House Ministries is a faith-based pregnancy resource center in Weatherford, Texas. Grace House engages the community with an integrated approach to offer life-affirming support and resources through the Options Clinic, Grace House Pregnancy Center, and Pure Truth in-school training program.


Hope is Alive Ministry – "Radical Life Change" Hope is Alive" aims to radically change the lives of drug addicts, alcoholics, and those who love them. However, "Hope is Alive" is not just about overcoming addiction. Instead, HIA is focused on radically changing one's life through a strong, structured, and fun environment to ensure long-term sobriety.

Titus 2 Communities is a faith-based ministry that provides sober-living housing in a supportive, Christ-centered environment that encourages and helps men and women put their lives back together. The ministry's goal is to help men and women suffering from drug and alcohol addiction stay on their sobriety journey and to know Jesus Christ.

Elizabeth's Voice fights poverty and injustice with dignified jobs and education. Our beautiful handmade products give dignified work to women around the world. Moreover, 100% of the profits are reinvested into the business to keep the women working!
Refugee Ministry
The Crossing's Refugee Ministry assists families who have been invited to the U.S.A. to escape war-torn areas worldwide. Refugee families have many needs when they arrive, and this ministry helps provide many essentials, as well as teaching English and providing tutoring programs. The ministry goal is to show the love of God through loving relationships and meeting physical needs.
---
International Missions

We are partners with a ministry in Cusco, Peru, called Zona Zegura. The mission of Zona Zegura is to raise genuine followers of Jesus Christ who will reach out and impact communities, cities, and nations for the kingdom of God. We are sons and daughters of the Most High God, the Creator of the universe. We are a family. We were bought at a price and therefore know we are loved and accepted. We are disciples who worship, lead, and reach out. Our passion is to see others join the Zona Zegura family and experience the overwhelming love, grace, and hope Jesus Christ has to offer.
House churches meet in multiple locations in and around Cusco, Peru. These churches are passionate about friends, family, life, following Jesus, and making a positive difference in our world.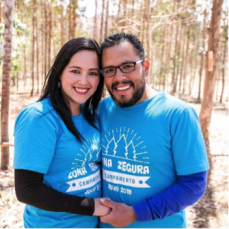 One of our North American mission partners is Church on the Rock (COTR in Vancouver, Canada). The journey of COTR began in 2010 and continues to move forward as the Lord leads. Their desire has always been to see people come to know Jesus Christ as Lord, be discipled into a deeper relationship with Him, develop as a leader, and understand that God has given them talents and abilities to be used for His glory within the church and the community. In so doing, the goal is to serve, with no strings attached, to the glory of God and impact our neighborhoods and communities one life at a time. The Crossing has partnered with COTR by participating in youth mission trips and ongoing ministry support of their missional discipleship process.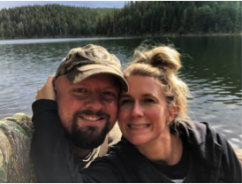 What started in 2010 was an awakening in Aledo to the plight of the people in Cambodia and, ultimately, an assignment to the Church at the Crossing. Church members Kyle Y and Amy Bieng, both born in Cambodia, escaped to the U.S. after Pol Pot and the Khmer Rouge regime destroyed their families and left them fleeing the country. God used their lives and Kyle's story to get our church's attention and start us on a journey. This has resulted in dozens of mission trips, teaching conferences for their pastors, and supporting the monthly needs of over 25 gospel-centric churches where Buddhism and spiritual darkness fill the land. In 2019 our church sent Kyle and Amy to return to Cambodia as full-time missionaries to love their people and lead them to Jesus.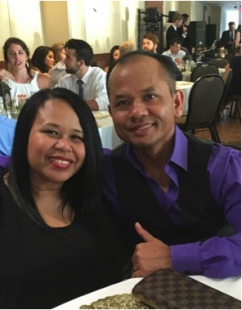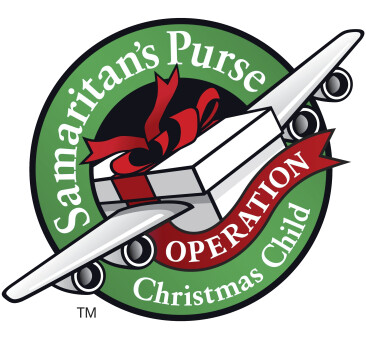 Operation Christmas Child

We collect year-round for OCC. Click HERE for more info!
RESOURCES
Click below to be directed to the U.S. Department of State to find out how to get a passport.