Lil' Cats Preschool
CLICK HERE FOR PHOTOS, FORMS, AND RESOURCES
About Us
Lil' Cats Preschool is a Weekday Education Program at The Crossing. We are a faith-based preschool offering your child enriching experiences that will help him or her to grow spiritually, emotionally, socially, physically, and cognitively. We provide your child with the loving care and Christian guidance that is vital in early childhood. At Lil'Cats, we want each child to know that they are a unique and wonderful creation, made with a special purpose by God, who loves them unconditionally. We offer a developmentally appropriate curriculum where children explore the world around them, discover themselves, and grow closer to God. Our goal is to have a program that allows children to grow and develop as Jesus did – "in wisdom and stature, and in favor with God and man." Luke 2:52
Our Mission
Our purpose is to extend the ministry of and help accomplish the purpose of The Crossing by providing quality care, education, and development for each child to his/her potential and partnering with parents to teach and nurture children with biblical truths.
Lil' Cats Preschool seeks to:
Provide a safe, warm, loving and


Christ-centered

environment.

Enhance positive self-esteem, as well as competence and independence.
Stimulate physical development by providing small and large muscle activities.
Encourage positive social interaction and allow children to learn through play.
Provide opportunities to build children's creativity and self-expression.
Help each child understand their relationship with God and naturally experience God's presence in their daily lives.
Our Staff
We are committed to providing a Christ-centered, loving environment for our preschoolers by selecting and retaining the best teachers, chosen not only for their excellent credentials and expertise but particularly for their warm and nurturing spirit, evident in our day-to-day interaction with the children for whom we care for. Our dedicated, enthusiastic teachers genuinely love teaching children and understand each child's individual developmental needs and learning styles. They take the time to help each child discover, in his or her own way, a fascinating world of play and learning. Additionally, our preschool staff is certified in CPR, passes a background check, and is required to complete "Ministry Safe Training."
LIL' CATS PRESCHOOL CONTACTS:

Natalie Gass: Lil Cats Preschool Director (Click Picture for bio)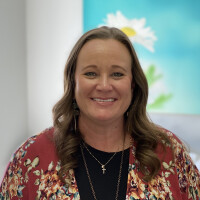 Brandi Little, Lil' Cats Preschool Assistant Director (Click Picture for bio)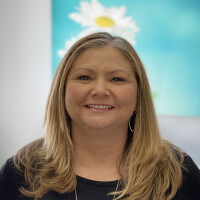 ---
Days and times
Tuesdays and Thursdays from 9:00 AM till 2:30 PM
Tuition
$125 Registration/Application Fee (Non-Refundable)
$230.00 Monthly