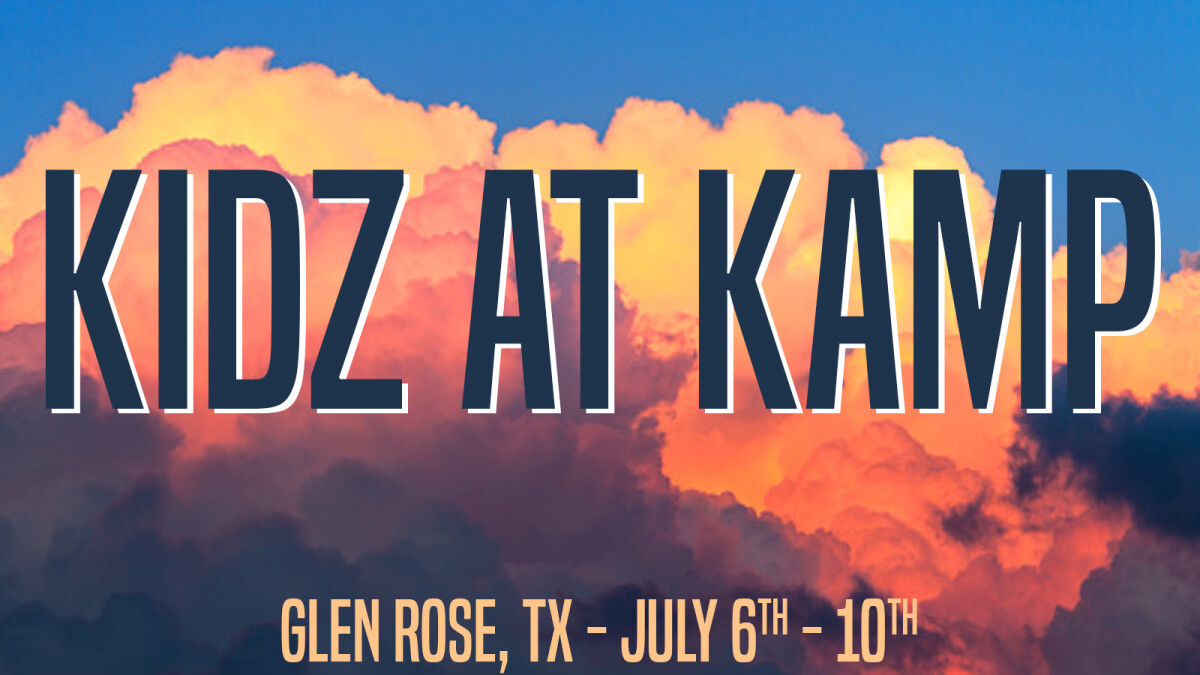 Daily from 07/06/2023 to 07/10/2023
We are so excited for your student to share the week with us at Kids Kamp! We look forward to seeing what God has in store for us this year.
July 6th through July 10th

$375 per student

$100 per adult volunteer

3rd through 6th grade (completed)

Riverbend Retreat in Glen Rose, Texas
Click below to sign up for your kids or sign up as an adult volunteer. Please note that to be an adult volunteer, you must fill out a background check and be current on our Ministry Safe program. If you have any questions about background checks and Ministry Safe, please click here to contact Amber Vrbas or here to contact Teri Kubosh in the church office.
CLICK HERE TO SIGN UP STUDENTS
CLICK HERE TO SIGN UP AS A VOLUNTEER
If you have any questions, click below to contact Brandi Little.