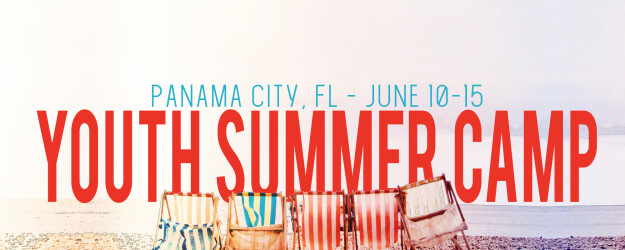 Centrifuge Youth Camp 2018
Sunday, June 10, 2018 - Friday, June 15, 2018
JUNE 10TH - JUNE 15TH
$495 PER STUDENT
Panama City Beach, FL
7TH-12TH GRADES (completed)

THE MISSION: "But you will receive power when the Holy Spirit has come on you, and you will be my witnesses in Jerusalem, in all Judea and Samaria, and to the end of the earth." Acts 1:8 A study on the life of Paul and living on mission for Christ Jesus' followers have been carrying on the mission for almost 2,000 years, but it is not yet accomplished since nearly two billion people still have not heard the story of Jesus. Sharing the gospel to further His Kingdom is the ultimate reason He has left the church on earth. Join us for FUGE Camps 2018 as we study the life of Paul and discover how to live a life on mission for Christ.