UPCOMING EVENTS:
---
FREEZER MEALS WITH FRIENDS: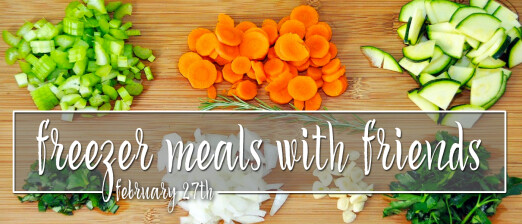 TUESDAY, FEBRUARY 27th @ 6PM
Come gather and relax with friends for an evening of prepping meals to put in your freezer. Wear your comfy clothes and expect some tasty snacks!
Questions? Contact Sarah Meadows
Cost: $20 per person (limited spots available)
Menu:
3 Ingredient Cheesy Sausage Biscuit Cups
Pizza Casserole
---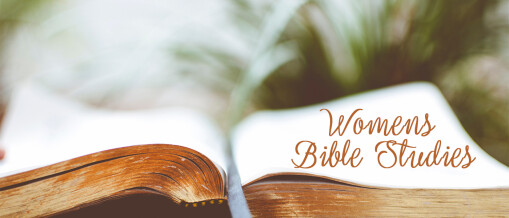 SPRING BIBLE STUDIES
Wednesday Mornings
9:30am-11:45am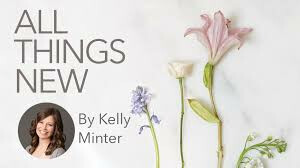 All Things New: A Study on 2 Corinthians By: Kelly Minter
The city of ancient Corinth was much like our own modern-day cities: a melting pot of electrifying cultural experiences to be had, along with the myriad pitfalls of spiritual depravity. Still, Paul wrote to the Church of God in Corinth - meaning God's Church is meant to thrive in any city and every circumstance in which we find ourselves. Paul's letter is as timely as ever.
Over 8 sessions, Kelly Minter will lead you through the Letter of 2 Corinthians, exploring the anchoring truths of bearing treasures in jars of clay, meeting Christ through a pressing thorn, opening wide your heart in the midst of hurtful relationships, and what it means to embrace the lost and lonely as ministers of the new covenant. Each of us has a message to proclaim and live by: Because of Jesus the old has gone, the new has come.
Begins January 17th
Childcare Available
Cost $13.00
Location: Connection Room
Questions? Contact Martha Reilly
Wednesday Mornings
9:30am-11:45am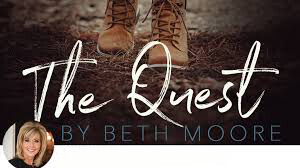 The Quest: By Beth Moore An 6 Session Study
Curiosity is hardwired in humanity. We have this innate need to question and seek after what we don't know or understand.
In this 6-session study, delve into scripture to explore how God created us to seek after Him-a God who desires to be found and known. In this lifelong quest of faith, learn to develop your intimacy with Him and embrace the adventure that comes with living a life for God.
Begins January 10th
Childcare Available
Cost $15.00
Location: Adult Building
Questions? Contact Chris Gardiner
Wednesday Nights
5:15pm-7:00pm
Beth Moore Study: Entrusted
We were never meant to take this journey of faith alone or in secret. God has entrusted us with the great and mighty gift of the gospel, something too precious and life-giving to keep to ourselves.
In this 6-session Bible Study, Beth will encourage you to guard what God has entrusted to you, further His kingdom by sharing Christ with others, and pour into future generations just as Paul once mentored Timothy. Because in this journey of joy and hardship, we need each other to stay the course and live a life of faithfulness.
Begins January 17th
Childcare Available
Cost $13.00
Location Adult Building Downstairs
Questions? Contact Kasey Knott
STUDY FOR MOMS OF CHILDREN WITH SPECIAL NEEDS: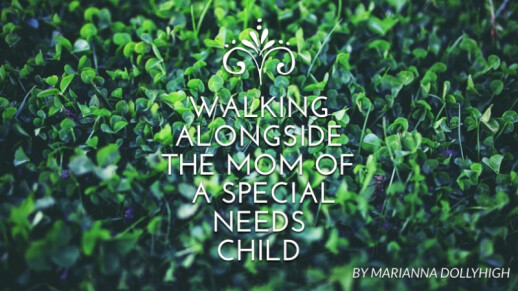 Wednesday Nights
5:15pm-7:00pm
The goal of this Bible Study is for moms of special needs children to gather together weekly and build each other up with Godly wisdom, encouragement and lots of laughter. We will do this by studying the Bible, supporting one another by listening to each other, praying for one another, and being there when one of us faces difficult challenges.

Childcare Available
Location: Connection Room
Questions? Contact Jennifer Weber 630-862-8615.
---
HER STORY: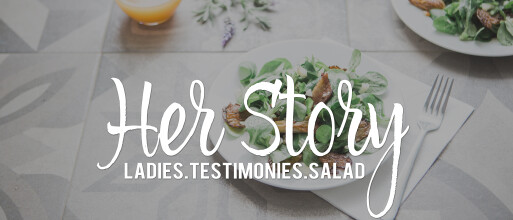 Next Her Story TBA!
Join us for the sharing of "Her Story" from a mystery guest. She will share how God worked the impossible in her life. The evening will be a great opportunity to make connections with other women, deepen friendships, and remember the great things God has done in our lives.
Please bring a Salad and/or dessert, and an item for our missions project.
Childcare will be provided with registration. Please bring dinner for your child/children.
We look forward to seeing you there!
Questions? Contact: Shannon Young
---
CROCHET WITH A TWIST: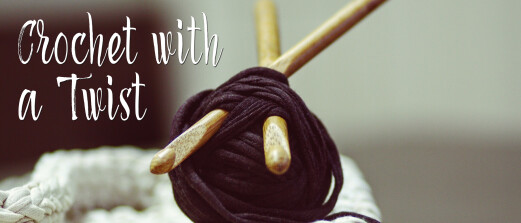 Wednesday Nights
7:00-9:00PM
Do you Crochet? Bring your own project and come! Want to learn how to crochet? Bring a crochet hook (size J) and some yarn and come - we will teach you. Wednesday nights from 7-9 in the Connection Room. Come to visit, work on your own project, start a prayer shawl or learn to crochet. All ages and skill levels are welcome!
Questions? Contact: Amber Vrbas
---
Women's Ministry Book Club: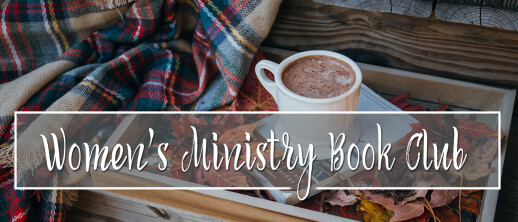 Our current reading is Redeeming Love By: Francine Rivers. You have till February to read this book. Our discussion date TBA.
Questions? Contact: Amy Vann
---