UPCOMING EVENTS:
---
LET'S GET MERRY: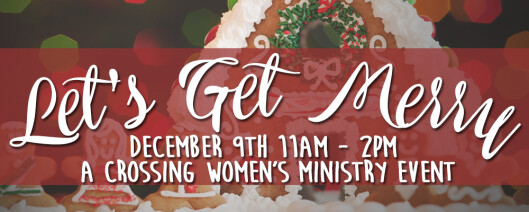 Ladies, let's get merry together on December 9th! This year we are throwing a party for you, full of gingerbread house decorating, lunch, worship, and fellowship. Shawna Wortham is bringing us a word that is sure to challenge us while keeping us laughing. Make sure to make your reservation today because spots will fill up quickly!

Guest Speaker:
Shawna Wortham
"Protect Yo House!" How to guard our hearts and walk fully in our identity in Christ as Daughters of the King.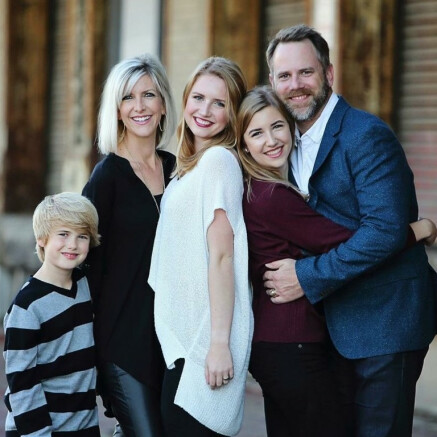 Shawna Wortham is married to Kyle (who she likes to refer to as her king - because obviously that makes her the Queen), a momma to three anointed, gifted, Jesus-loving kids: Callie, Audrey, and Chance (oh, man, does God have big plans for them), and Daughter of the Most High KING of Kings. Shawna is passionate about Jesus, family, and fun...in that order.
Shawna LOVES to connect God's heart to His children, and she is passionate about helping others find FREEDOM in Christ. She believes God has planted a dream and a destiny inside every human heart—to know Him and to be known (Jeremiah 29:11). Shawna's greatest thrill is to see heaven collide with humanity—to watch someone run after the dreams that Christ has planted inside them. She has a passion to bring JOY everywhere she goes, and believes that churches should be the most joy-filled places on earth!!
Shawna has been the host or emcee for many of the women's events at New River Fellowship for the past five years. She has been actively involved in her local church with leading Bible studies for women's ministry, leadership team, worship team, church dramas, prayer ministry, and marriage & family ministry. She holds a women's Bible study in her home with women from all different churches and denominations in Mineral Wells, Texas. Shawna has also traveled and speaks with her friend and ministry partner, Amy Hossler, for women's events. She has spoken at Trinity Christian Academy and Action 21 Women's Conference in Belize. She and her husband, Kyle, have been guest speakers for marriage conferences and led the ReEngage ministry at their church.
To find out more about Shawna and her family's ministry go to scandalous-grace.net

Worship Leader:
Kelsey Forehand

Kelsey Forehand is a huge "foodie" originally from Atlanta, GA. When she's not hunting for the best pepperoni pizza in town, she's probably in the kitchen trying a new recipe she's found! Kelsey is married to her amazing husband of 4 years, Cole. Her two fur-children, Hugo and Phoebe, are, in her professional opinion, the cutest dogs in the world, and she will happily show you 10,000 pictures of them whether you ask or not. She is a huge fan of all things Disney...some might call it a mild obsession, but she just calls it zealous enjoyment! Kelsey serves on the worship staff at her home church, New River, in Weatherford, Tx and knows that believer's are at their strongest when they are worshipping in full surrender. Her greatest hope whenever she is blessed to lead from a platform is to invite Holy Spirit to move among His people as the name of Jesus is elevated.
Missions Collection for the event:

Please bring a toy from the list below to donate to Cook's Children's hospital:
DVD's (no R rated movies)
Headphones or Earbuds
Fisher Price Medical Kits
Action Figures (Super Heroes, Transformers, Ninja Turtles)
Trains (Thomas, Chuggington, wooden)
Baby dolls (plastic bodies only)
Legos Kits (boys and girls)
---
BETWEEN WOMEN: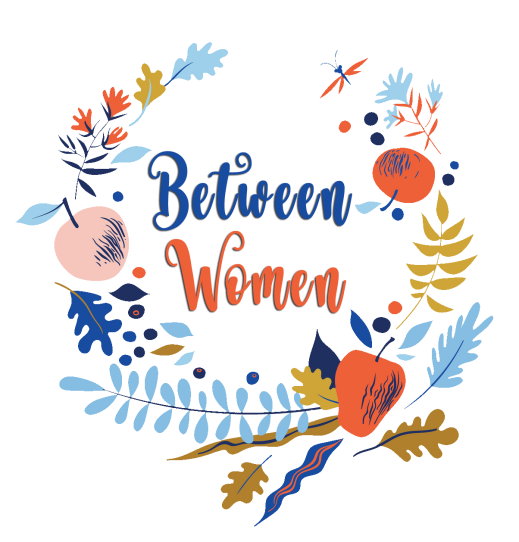 SIX SUNDAYS - SIX TOPICS
SUNDAY EVENINGS 4:15pm to 6:45pm
JANUARY 14th - FEBRUARY 25th
*Not meeting Super Bowl Weekend February 4th.
Between Women is a mentoring program for women who want to orient their lives around the word of God. It is geared toward younger married women, but all are welcome. Teaching mentors share their experiences and God's perspective on purity, kindness, marriage, children, submission, and hospitality. Cooking mentors not only provide a light meal each week, but also share their cooking expertise. Come enjoy food and fellowship as we explore practical ways to connect our lives with God's purposes.
LOCATION:
Home of Jill Albritton 106 Broken Horn Trail Fort Worth, Tx
LIMITED SPOTS AVAILABLE. You must register online!
Questions? Contact Anne Seaberry
Deadline to Sign Up is January 7th!
---
HER STORY: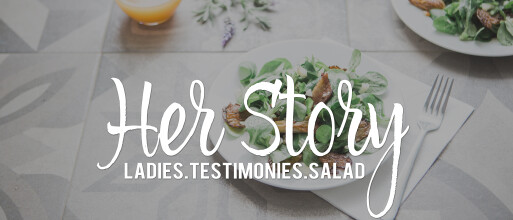 Next Her Story will be in January!
Join us for the sharing of "Her Story" from a mystery guest. She will share how God worked the impossible in her life. The evening will be a great opportunity to make connections with other women, deepen friendships, and remember the great things God has done in our lives.
Please bring a Salad and/or dessert, and an item for our missions project.
Childcare will be provided with registration. Please bring dinner for your child/children.
We look forward to seeing you there!
Questions? Contact: Shannon Young
---
CROCHET WITH A TWIST: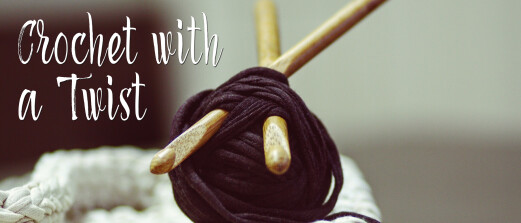 Wednesday Nights
7:00-9:00PM
Do you Crochet? Bring your own project and come! Want to learn how to crochet? Bring a crochet hook (size J) and some yarn and come - we will teach you. Wednesday nights from 7-9 in the Connection Room. Come to visit, work on your own project, start a prayer shawl or learn to crochet. All ages and skill levels are welcome!
Questions? Contact: Amber Vrbas
---
Women's Ministry Book Club: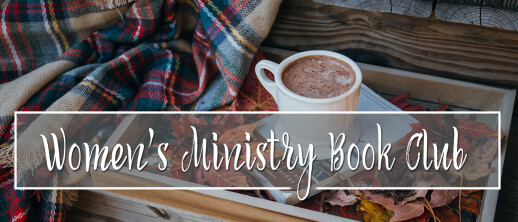 Our current reading is Redeeming Love By: Francine Rivers. You have till February to read this book. Our discussion date TBA.
Questions? Contact: Amy Vann
---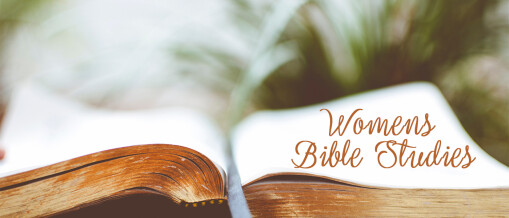 FALL BIBLE STUDIES IN SESSION
ALL THINGS NEW STUDY: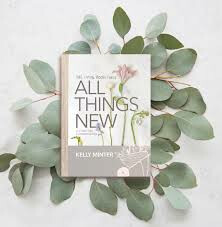 Wednesday Mornings
9:30am-11:30am
All Things New: A Study on 2 Corinthians By: Kelly Minter
The city of ancient Corinth was much like our own modern-day cities: a melting pot of electrifying cultural experiences to be had, along with the myriad pitfalls of spiritual depravity. Still, Paul wrote to the Church of God in Corinth - meaning God's Church is meant to thrive in any city and every circumstance in which we find ourselves. Paul's letter is as timely as ever.
Over 8 sessions, Kelly Minter will lead you through the Letter of 2 Corinthians, exploring the anchoring truths of bearing treasures in jars of clay, meeting Christ through a pressing thorn, opening wide your heart in the midst of hurtful relationships, and what it means to embrace the lost and lonely as ministers of the new covenant. Each of us has a message to proclaim and live by: Because of Jesus the old has gone, the new has come.
Begins September 13th
Childcare Available
Cost $13.00
Location: Adult Building Downstairs
Questions? Contact: Chris Gardiner
---
JAMES STUDY: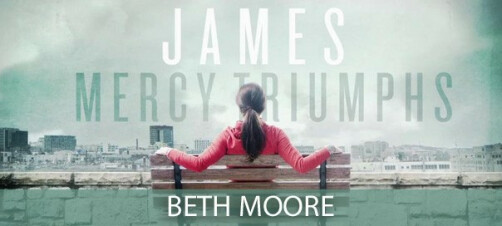 Wednesday Mornings
9:30am-11:30am
James: By Beth Moore An 8 Session Study
Bible scholars compare James to the prophet Amos. In other ways James more closely resembles the Book of Proverbs than any New Testament book. Come along with Beth Moore on a journey to get to know both the man and the Book of James. You will never be the same again.
Topics in this study include: joy, hardship, faith, reversal of fortunes for rich and poor, wisdom, gifts from above, single-mindedness, the dangers of the tongue, humility, and prayer.
Begins September 13th
Childcare Available
Cost $16.00
Location: Connection Room
Questions? Contact: Martha Reilly
---
FINDING I AM STUDY: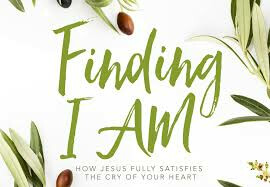 Wednesday Afternoons
1:00pm-3:00pm
Finding I Am: By Lysa Terkeurst How Jesus Fully Satisfies the Cry of Your Heart
What is the deep cry of your heart? The ache in your soul that keeps you up at night? The prayer you keep repeating? Jesus not only cares about this deep, spiritual wrestling, but He also wants to step in and see you through it.

Join Lysa TerKeurst on the streets of Israel to explore the seven I AM statements of Jesus found in the Gospel of John. Through this interactive, in-depth study we will be trading feelings of emptiness and depletion for the fullness of knowing who Jesus is like never before.
Begins September 13th
No Childcare Available
Cost $15.00
Location Adult Building Downstairs
Questions? Contact: Karen Mendenhall
---
GOSPEL OF MARK STUDY: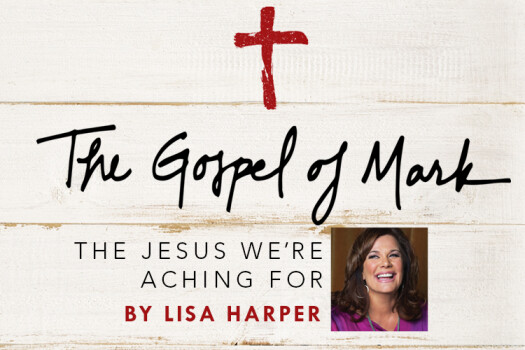 Wednesday Nights
5:15pm-7:00pm
The Gospel of Mark
By: Lisa Harper

God's heart is moved by your cries for help, your shouts for joy, your unspoken worries. We know Him to be a God of unparalleled power and authority, but Mark's account of Jesus paints Him as a deeply personal and intimate God too.

In The Gospel of Mark: The Jesus We're Aching For, follow Jesus through His days of early ministry all the way to the cross. It's there we discover what it means to be the recipients of His excessive compassion and the very reason for His all-consuming passion.

Begins September 6th
Childcare Available
Cost $13.00
Location: Adult Building Downstairs
Questions? Contact: Kasey Knott
---
STUDY FOR MOMS OF CHILDREN WITH SPECIAL NEEDS: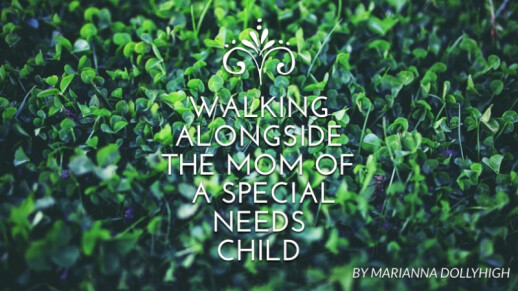 Wednesday Nights
5:15pm-7:00pm
The goal of this Bible Study is for moms of special needs children to gather together weekly and build each other up with Godly wisdom, encouragement and lots of laughter. We will do this by studying the Bible, supporting one another by listening to each other, praying for one another, and being there when one of us faces difficult challenges.

Childcare Available
Location: Connection Room
Questions? Contact Jennifer Weber 630-862-8615.
---