UPCOMING EVENTS:
---
EQUIP - WOMEN TO DISCIPLE: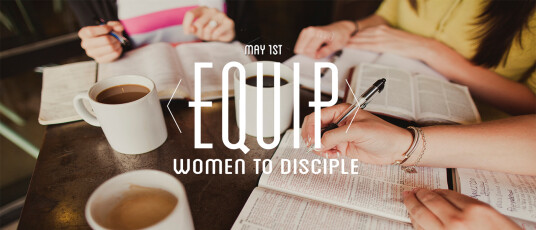 We read about following God and making disciples in Scripture, and we nod along, agreeing that it's God's primary means of changing the world. But what about our involvement? We say there's no time. We don't know enough. It feels awkward. We don't know where to start. So, here's where we're going to remind you of the truth: you were created for this. You were created to give God away.
God never intended for us to get Him and keep Him. Jesus' plan was never to stay on earth and live with the 12 disciples for 50 years. His plan was always to train them, die for them, rise again, give them His Spirit, and unleash them into world. The same is true for us. Jesus gave us His Word and His Spirit then said, "Go, make disciples"
The great news is that you already hold exactly what you need in your hands to do this! The Bible is the living, active Word of God. Your job is simply to open the Bible and let God speak (2 Tim. 3:16-17). Paul, the apostle who wrote most of the New Testament said he came not with words of wisdom, but by the power of God (1 Cor. 2:4-5). That same power lives in you, sister!
The Women's Ministry would like to come alongside the women of our church to help equip you in this calling that you were created for. We are praying for the women of our church to say yes to learning about facilitating a small bible study either this summer or this fall. We want to show you that it really is easy and that you really can do it!
The plan is to come together in a living room for two hours and share some tools and techniques that can help someone facilitating a Bible study feel prepared and confident. Then we'll open up our Bibles and together walk through a chapter of the Bible so that you can see how simple this really can be. No bells and no whistles. Just women sitting around a living room reading, interpreting and talking about how to apply this to their lives.
If you are interested in signing up or have any questions please contact Jennifer Weber at 630-862-8615
May 1st 10:00 a.m.-12:00 p.m. (5 Spots available)
May 1st 7:00 p.m.-9:00 p.m. (5 Spots Available)
**If all spots fill up we will offer more sessions**
Location: Jennifer Weber's House: 106 Black Oak Dr, Aledo, TX,
---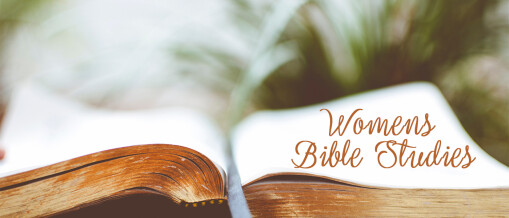 CURRENT BIBLE STUDIES:
Wednesday Mornings
9:30am-11:45am
Location: Connection Room
Questions? Contact Martha Reilly
Wednesday Afternoons
1:00pm-3:00pm
Location Adult Building Downstairs
Questions? Contact Karen Mendenhall
Wednesday Nights
5:15pm-7:00pm
Childcare Available
Location Adult Building Downstairs
Questions? Contact Kasey Knott
STUDY FOR MOMS OF CHILDREN WITH SPECIAL NEEDS: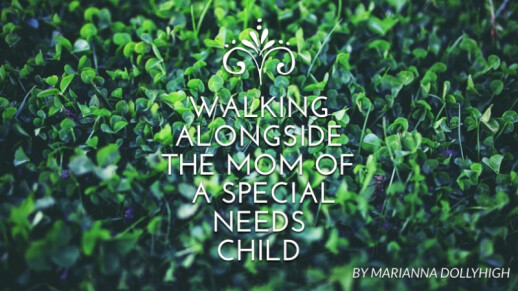 Wednesday Nights
5:15pm-7:00pm
The goal of this Bible Study is for moms of special needs children to gather together weekly and build each other up with Godly wisdom, encouragement and lots of laughter. We will do this by studying the Bible, supporting one another by listening to each other, praying for one another, and being there when one of us faces difficult challenges.

Childcare Available
Location: Connection Room
Questions? Contact Jennifer Weber 630-862-8615.
---
HER STORY: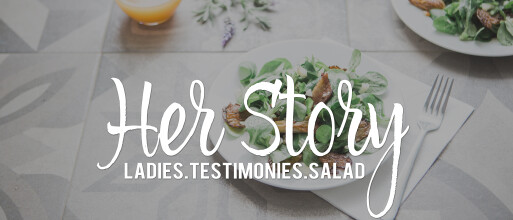 Next Her Story TBA!
Join us for the sharing of "Her Story" from a mystery guest. She will share how God worked the impossible in her life. The evening will be a great opportunity to make connections with other women, deepen friendships, and remember the great things God has done in our lives.
Please bring a Salad and/or dessert, and an item for our missions project.
Childcare will be provided with registration. Please bring dinner for your child/children.
We look forward to seeing you there!
Questions? Contact: Shannon Young
---
CROCHET WITH A TWIST: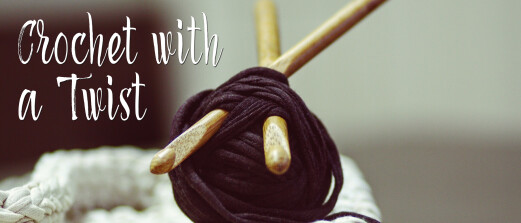 Wednesday Nights
7:00-9:00PM
Do you Crochet? Bring your own project and come! Want to learn how to crochet? Bring a crochet hook (size J) and some yarn and come - we will teach you. Wednesday nights from 7-9 in the Connection Room. Come to visit, work on your own project, start a prayer shawl or learn to crochet. All ages and skill levels are welcome!
Questions? Contact: Amber Vrbas
---
Women's Ministry Book Club: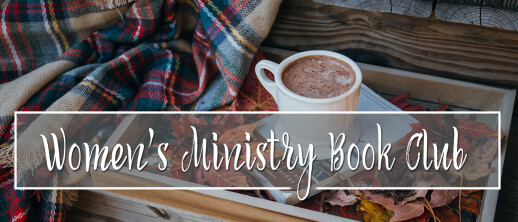 Our current reading: Five Sacred Crossings By: Craig Hazen
We will meet on April 5th @ 7pm in the Bridge Room to discuss.
Questions? Contact: Amy Vann
---