Women's Ministry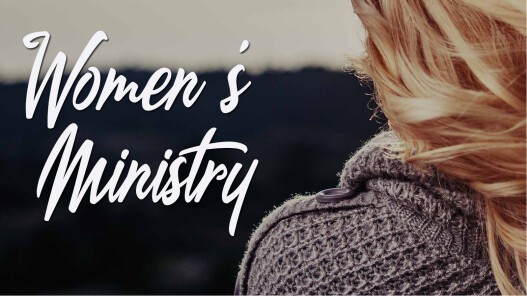 Women's Ministry is a place where we grow together, build relationships with each other, and serve alongside one another. We seek to lead women into a personal and passionate relationship with Jesus Christ, embracing the truth that we are in deep need of His saving grace.
This grace removes our pretense and frees us to be honest and real with ourselves and others as we find our worth and our identity in God. His life-giving grace takes hold of our hearts, transforming our lives in our friendships, marriages, church, community, and the world.
For more information, contact Shannon Young.
Events:
CLICK HERE TO SIGN UP FOR IF: GATHERING 2019
TABLE 2:4:6: February 11th 6:00-8:00 pm
Small Group Bible Studies:
Strengthen your relationship with God and with other believers by joining us in a life-giving small group setting that is drenched in fellowship, accountability, prayer and the study of the Word.
DRAW NEAR
1 John 4:8 says, "Draw near to God and He will draw near to you." In light of that verse. we will gather together monthly to create intentional time for Lord's Supper, prayer, reflection, worship, and discussion as we dive deep into the living Word of God.
Watch for details for our next meeting.
Questions? Contact Jennifer Weber.
WEDNESDAY GROUPS
MORNING: 9:30-11:30 am
Breathe: Old Testament Study on the concept of the Sabbath Click Here for more information. Childcare Not Provided.
AFTERNOON: 1:00 pm
Job: A Story of Unlikely Joy By: Lisa Harper Click Here for more information. Childcare Not Provided.
EVENING: 5:15 PM - 7:00 PM
YOUNG MOTHER'S STUDY: Click Here for more information. Childcare Provided with Registration.
Gospel Revolution: Recovering the Power of Christianity: Click Here for more information. Childcare Provided with Registration.
6:45 PM - The Gospel of John at church in Meeting Room 2. Click Here for more information. Childcare not provided. Questions? Contact Lindsey Ward.
We are always looking for more small groups leaders. If you are interested in leading a small group through a book of the Bible please contact Jennifer Weber.
MOPS:
MOPS will meet 9:30 AM -11:30 AM on campus in the Adult Building on the 2nd & 4th Mondays of each month following the school schedule. Being a mom is a challenging and sometimes lonely job. If you are a mother of a preschooler (pregnancy through kindergarten) and long for some "grown-up" time, then ALEDO MOPS welcomes you to join us! MOPS is a non-denominational, Christian organization dedicated to meeting the needs of mothers of young children. The women in MOPS come from different backgrounds, yet have similar needs and a shared desire to be the best moms they can be. There will be a time of small groups where we dig into God's Word and break it down together. There will be guest speakers, activities, coffee and snacks.
Questions? Contact Sarah Meadows.
TABLE 2:4:6
Table 2:4:6 is a place to gather women and share a simple meal and dive deep with people over real stories and Christ-centered conversations. A time for a whole lot of laughter – and maybe a few tears – but time spent that leaves us with glad and full hearts.
We're inviting you to join in by either serving as a table host or coming to a table gathering as a participant. The vision is: 2 hours; 4 questions; 6 women (Acts 2:46) Questions? Contact Jennifer Weber.
Our Next Table 2:4:6 is February 11th 6:00-8:00 pm
CLICK HERE TO SIGN UP

Discipleship
Discipleship is not just another church program, but instead it is a lifestyle to be adopted by every follower of Christ. It is a commitment to obey Jesus's last words to His disciples (and to each of us) to "go and make disciples of all nations, baptizing them in the name of the Father and the Son and the Holy Spirit. Teach them to obey all the commands I have given you…."(Matt28:19-20). This command is for every believer of all ages, to commit to bediscipled and to disciple others. The primary purpose of our church is to make disciples, who make disciples, who in turn make disciples. The Women's Discipleship effort aims to equip the women who want to live out this relationship with a fellow believer with training and support. Questions? Contact Andrea Nelson.
Crochet With A Twist:
WEDNESDAY NIGHTS: 7:00 PM to 9:00 PM on campus in Meeting Room 1 (Connection Room). We would love to have you join us . . . all ages and skill levels are welcome! We will gladly teach you to crochet if you don't know how. If you already know how, join us to work on a Women's Ministry project or one of your own. Women's Ministry projects include hats for preemie babies, prayer shawls, baby blankets for Grace House and baby "loveys" for kids in the hospital. We also have a devotion and prayer time.
Questions? Contact Amber Vrbas
Book Club:
Our current reading is Beautiful Outlaw By John Eldredge. Our discussion will be January 22nd at 7:00 pm.
Reading the Gospels without knowing the personality of Jesus is like watching television with the sound turned off. The result is a dry, two dimensional person doing strange, undecipherable things. But when we discover his true character-this man who made the wind, music and flying squirrels-suddenly all of the remarkable qualities of Jesus burst forth with color and brilliance like fireworks.

Breaking Jesus out of the typical stereotypes, BEAUTIFUL OUTLAW welcomes readers into the rich emotional life of Christ showing how they can experience the actual personality of Jesus in their daily lives in ways that will deepen their faith.
Questions? Contact Amy Vann.

Moms in Prayer International:
Moms in Prayer International impacts children and schools worldwide for Christ by gathering moms to pray. The vision for this program is that every child and school in the world would be covered in prayer. Moms of all ages are welcome. Meet in Room 102, Thursday Mornings at 9:15 AM. Childcare not provided. Questions? Contact Jessica Staples