Lil' Cat's Preschool seeks to:
Provide a safe, warm, loving and Christ centered environment.
Enhance positive self-esteem, as well as competence and independence.
Stimulate physical development by providing small and large muscle activities.
Encourage positive social interaction and allow children to learn through play.
Provide opportunities to build children's creativity and self-expression.
Help each child understand their relationship with God and to naturally experience God's presence in their lives each day.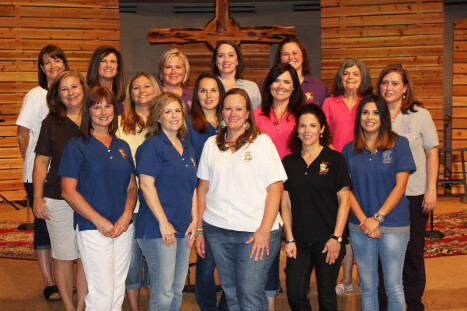 Dates and Times
Lil' Cat's Preschool meets on Tuesdays and Thursdays from 9:00am till 2:30pm
Ages and Ratios
1's | 2 Teachers: 6 Children
2's | 2 Teachers: 12 Children
3's | 2 Teachers: 12 Children
Pre-K | 2 Teachers: 12 Children
Tuition
$125 Registration/Application Fee (Non-Refundable)
$220.00 Monthly
Lil' Cat's Preschool Contacts
Gaye Lowe, Lil' Cat's Preschool Director (read bio...)
Brandi Little, Lil' Cat's Preschool Assistant Director (read bio...)