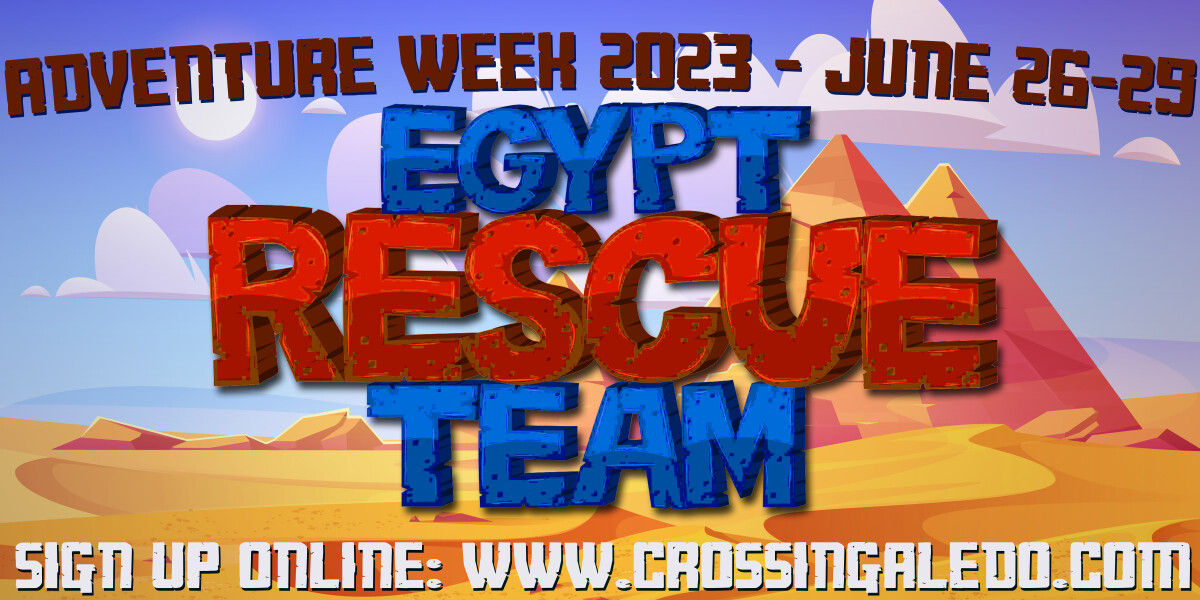 Daily, from 06/26/2023 to 06/29/2023, 9:15 AM - 12:15 PM
Hey, Crossing family and friends, Adventure Week 2023 is scheduled for June 26th through June 29th and is for ages four years old (and potty trained) to 6th grade (completed). We will have worship time, Bible study, crafts, music & recreation. The times are from 9:15 AM to 12:30 PM. To get your kids registered, please click the link below.
We're also looking for some adult and youth volunteers. If you would like to volunteer to help, please note that you must complete a background check and child safety training. This is required, so if you think your child safety training credentials are not current, please contact Teri Kubosh. Click here to email her or call (817) 441-8885 EXT 102. Click the link below if you would like to sign up as an Adventure Week volunteer!
If you have any questions, don't hesitate to get in touch with Shawn Powell or Brandi Little at the link below.
CLICK HERE TO CONTACT SHAWN POWELL
CLICK HERE TO CONTACT BRANDI LITTLE