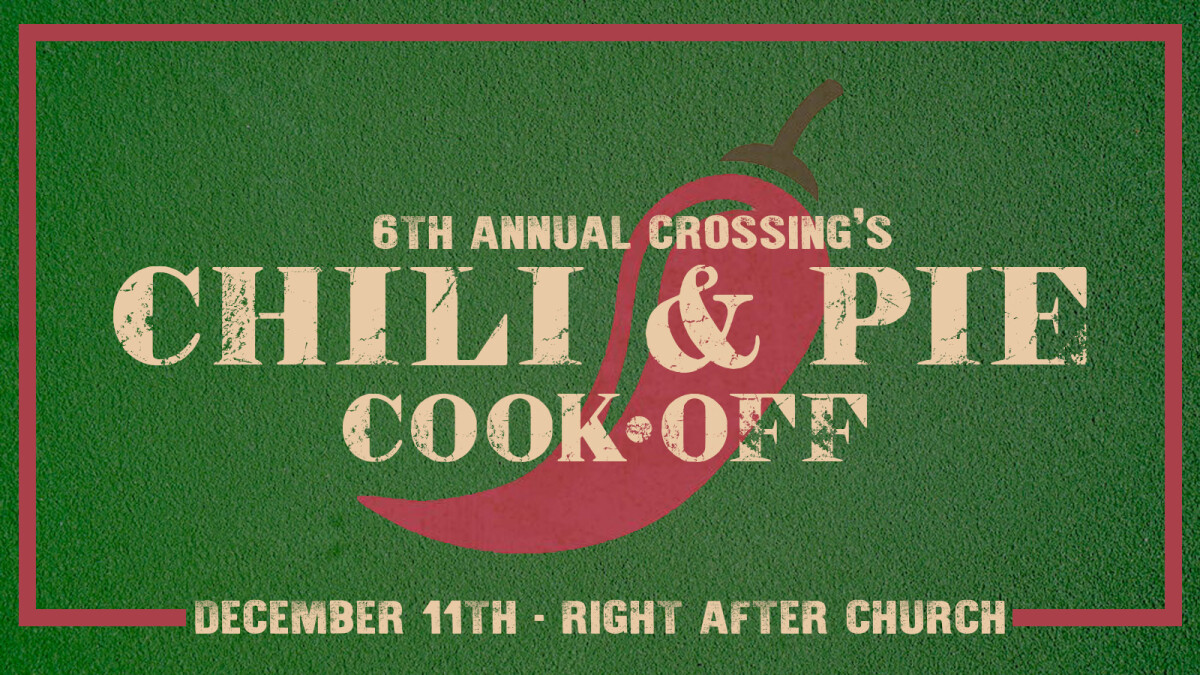 Sunday, December 11, 2022, 12:00 PM - 1:30 PM
Our 6th Annual Chili & Pie Cook-Off will be on December 11th, right after morning worship! Bring your favorite chili recipe and enter it into the contest or just come and enjoy the food and the fun. Or, bring your favorite pie.
Everyone is invited whether you enter the chili contest or not!