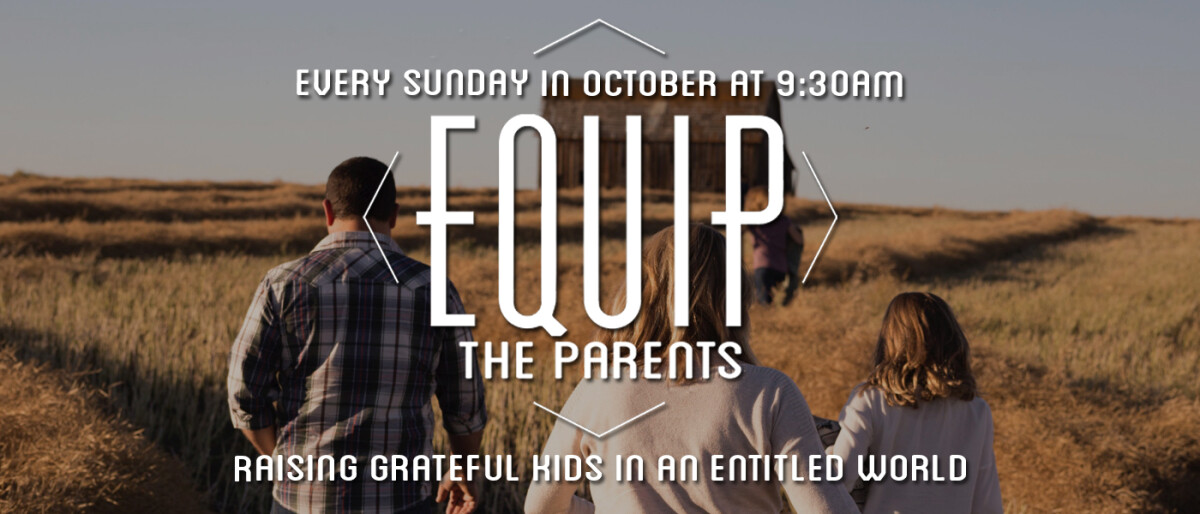 Every Sunday, from 10/03/2021 to 10/31/2021, 9:30 AM - 10:35 AM
Raising Grateful Kids in an Entitled World: How One Family Learned That Saying "NO" Can Lead to Life's Biggest "Yes"
In Raising Grateful Kids in an Entitled World, moms and dads will learn how to lead and biblically love their children. They will learn a way that teaches respect, responsibility, and the value of serving others. Cultivate a spirit of genuine gratitude in your home. Each chapter includes practical implementation tips for parents broken out by kids' ages (elementary school, teenager, etc.).
The class will be facilitated by Shawn and Joy Powell every Sunday in October during morning Bible Study time from 9:30 AM to 10:35 AM. This class will meet on the 1st floor of the Youth Building. Books will be available on September 26th.