Crochet With A Twist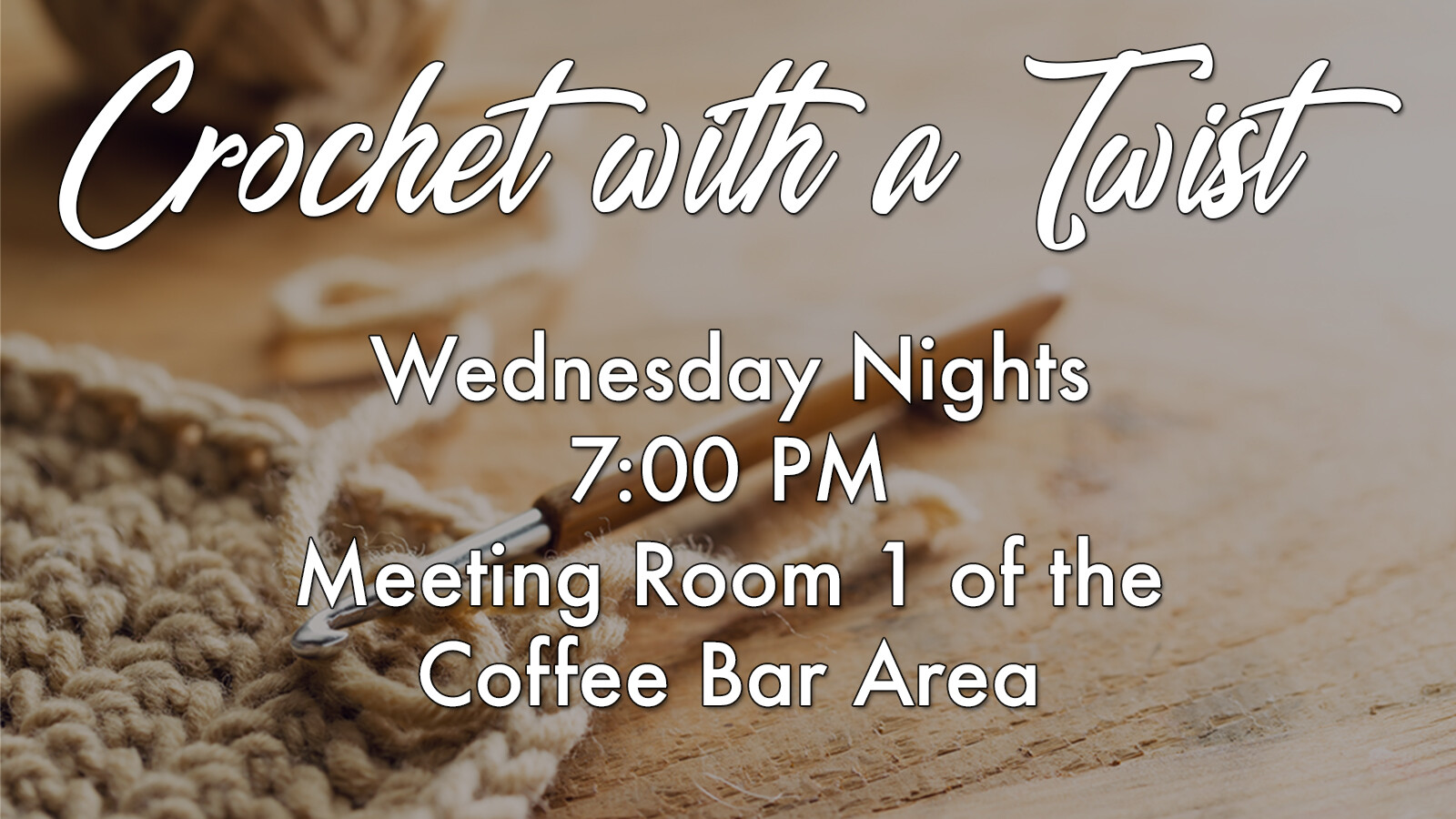 Description
WEDNESDAY NIGHTS from 7:00 PM - 9:00 PM on campus in Meeting Room 1 (Connection Room). We would love to have you join us. All ages and skill levels are welcome! We will gladly teach you to crochet if you don't know how. If you already know how, join us to work on a Women's Ministry project or one of your own. Women's Ministry projects include hats for preemie babies, prayer shawls, baby blankets for Grace House and baby "loveys" for kids in the hospital. We also have a devotion and prayer time.
Come to visit, work on your own project, start a prayer shawl or learn to crochet. All ages and skill levels are welcome!
If you have any questions, click here to contact Amber Vrbas.
Click here to sign up and join one of our Home Groups!