Click on the each picture to get a bio and contact information!
« Back to Staff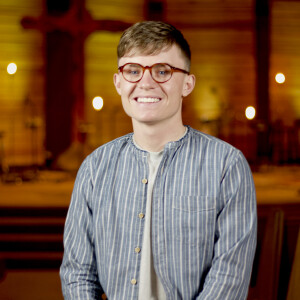 Ryan Pennington
Middle School Intern
Ryan became the Student Ministry intern at Church at the Crossing in January of 2018. After living in central Oklahoma for several years, Ryan and his family moved to Aledo, Texas in February of 2006. He graduated from Aledo High School in 2013 and just earned a Bachelor's degree in Marketing/Marketing Management and a Minor in Music from the University of Oklahoma in December of 2017. Before having the wonderful opportunity to join the Student Ministry, Ryan worked with several music groups and marching bands acting as a consultant for their marching pedagogy programs. Throughout his time at Aledo High School, Ryan came to know Jesus at the age of 16 and wants to help kids realize that He is all we need.
In his spare time, Ryan enjoys playing music on trumpet and guitar. He is an avid golfer and loves Oklahoma football. His family is extremely important to him and has a passion for marching band, spicy foods, and fishing.