Click on the each picture to get a bio and contact information!
« Back to Staff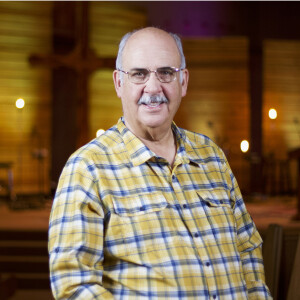 Steve Seaberry
Director of Missions
Steve is a graduate of Azle High School (too many years ago to count!). He has a Bachelor of Music Education degree (North Texas State University); a Master of Science degree (University of Illinois); and a Master of Divinity degree (Southwestern Baptist Theological Seminary).
Steve served as a public school band director in Denton, TX and Justin, TX for 9 years. He and his wife, Anne, were called to foreign mission service and served 17+ years as an International Mission Board missionary to West Africa, serving in a variety of capacities. Steve then served 18 years in the Partnership Missions Department of the Baptist General Convention of Texas. He retired from the BGCT in December, 2016.
Steve has been married to Anne for 43 years. He is the proud father to 3 children – Lendy, Jennifer, and John – and is the equally-proud grandfather of 8 amazing grandchildren.
Steve loves Aledo Bearcat football and Texas Rangers baseball!! He is also a huge fan of classical music and he loves to read (C.S. Lewis, N.T. Wright are two favorites) and teach the Bible.
Contact Information