Click on the each picture to get a bio and contact information!
« Back to Staff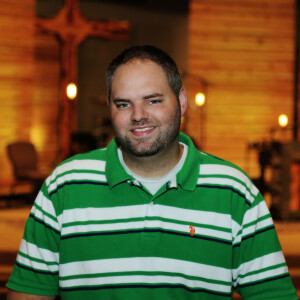 Nathan Morris
High School Pastor
Nathan became the Youth Pastor for High School Ministries at The Crossing on August 1, 2016. He has served in church's in Alexandria VA, Weatherford TX and Vernon TX. Nathan has had the opportunity to lead and serve in youth, college and worship ministries over the past 14 years. Nathan is a graduate of Azle High School and is currently attending Wayland Baptist University. While Nathan was a student at Azle High School, he and a friend formed a Wrestling Ministry called E.C.W. (Extreme Christian Wrestling). There were over 40 people involved in E.C.W., and within 3 years they saw over 200 people put their faith in Christ.
Nathan has been married to his beautiful wife Ashley since 2007. Nathan and Ashley have two boys, Noah who was born in 2011, Caleb who was born in 2014 and Ethan who born in 2017. Ashley is a former elementary school teacher and is now a stay-at-home mom.
In his spare time, Nathan enjoys sports and playing music. He is a big fan of the Dallas Cowboys, Dallas Mavericks and the Texas Rangers. He is also a Hot Wing Aficionado, and his favorite TV Show is Diners, Drive-Ins and Dives.
Contact Information