Click on the each picture to get a bio and contact information!
« Back to Staff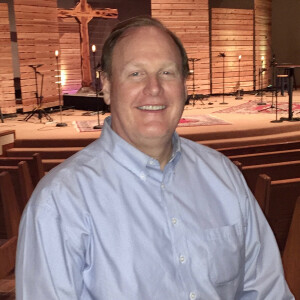 Craig Nickell
Craig Nickell is currently serving as CEO and President of the Marco Company, a diversified designer and manufacturer of displays and fixtures for the grocery and supermarket industry. Before joining the Marco Company as Vice President of Sales and Marketing in 2001, Craig was President of Super Sack Bag, Inc. Craig graduated from the University of Texas at Arlington with a Bachelor of Science in Industrial Engineering and from Baylor University with a Bachelor of Science in Engineering Sciences. Craig is an Elder and a Deacon at CATC.
Craig's wife Mary is a Level 3 NICU certified RN who works at Texas Health Resources in downtown Fort Worth. They met in Waco and have been married for thirty-one years. Their oldest daughter Kelly is a middle school drama teacher who performs regularly in local productions. Youngest daughter Jennifer is also an actor and is currently interning at LookingGlass Theatre in Chicago. Matthew in the middle is married to Haley and is a third year medical student in Houston.
Craig had the great blessing of being raised by Godley parents who served as Medical Missionaries to Eku, Nigeria. He is thankful that he learned at an early age that God is an awesome God who answers prayer. He became a Christian as his parents explained to him that everyone will hear God's call on their life, it just works better if they hear it from a believer. The Nickell family joined CATC and have taught high school and youth Sunday School for most of that time. Craig and Mary are currently working to develop a family ministry at CATC. The CATC barbarian and radical years and Gods' work in Cambodia have had a tremendous impact on their lives.
1 Timothy 1:14- The grace of our Lord was poured out on me abundantly, along with the faith and love that are in Christ Jesus.