Click on the each picture to get a bio and contact information!
« Back to Staff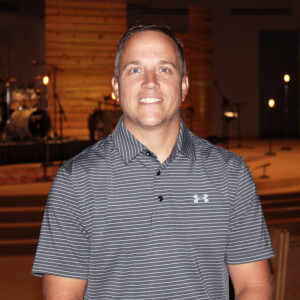 Jason Ellerbusch
Jason Ellerbusch has been a member of The Crossing since May 2012. Jason is a Real Estate Broker for a local real estate company and has been in real estate for almost 10 years. He grew up in a small town in southern Illinois, Mt. Vernon, IL. He graduated from Baylor in 1996 with a degree in Business Finance.
Jason married his wife, Audra on July 1, 2000. Audra is a kindergarten teacher at Vandagriff Elementary in Aledo ISD. They have 4 sons, Hershel who is attending college and playing baseball at Northeastern State University, Jacob 12 years old, Jackson 9 years old, and Zane 6 years old.
He loves spending time with family. His favorite hobby is boating. He loves to be on the lake where he is able to "check out" for a period time without any distractions. All his boys play baseball, Tee ball all the way to college ball. He also loves spending time with close friends, that fellowship is priceless.