Click on the each picture to get a bio and contact information!
« Back to Staff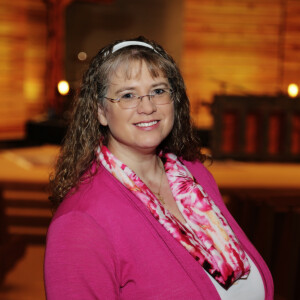 Amber Vrbas
Business Administrator
Amber has been the Financial Administrator at Church at the Crossing since December of 2008. She grew up moving all over the country with her dad's job then spent 4 years in the U.S. Navy where she met and married her husband Tom.
Through 25+ years of marriage, they continued to move all over the country as Tom continued a career in the Navy and finally retired in 2012. They have two grown children each living in a far corner of Texas.
Amber loves to serve the Lord in ways outside of finance. Her door is always open to anyone for any reason. Stop by anytime and she would love to listen/talk to you, pray with you, read the word with you or all three combined!
Contact Information