Click on the each picture to get a bio and contact information!
« Back to Staff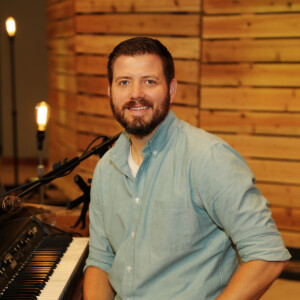 Philip Meadows
Worship Pastor
Philip has been the Worship Pastor at Church at the Crossing since July 2013. He grew up in DeKalb, TX, a small town in North East Texas. He graduated from Christ for the Nations Institute in Dallas, TX in 2007 with a degree in Practical Theology. Philip previously served as the Worship Pastor for close to 5 years at The Vine Fellowship Church in Arlington, TX before he felt the Lord calling him and his family to Aledo.
Philip met the love of his life Sarah, on a blind date in December of 2009. They dated for 5 months, were engaged for 5 months and were married on October 22, 2010. Philip and Sarah have three children, Luke who was born in June of 2012, Sawyer who was born in May of 2015 and Piper who was born in August of 2017. Sarah is a stay at home mom and an Interior Designer.
Philip loves spending time with his family, woodworking, is always down for a cup of coffee, is a crazed Texas Rangers baseball fan, and is always looking for a reason to go shop at Guitar Center.
Contact Information