Click on the each picture to get a bio and contact information!
« Back to Staff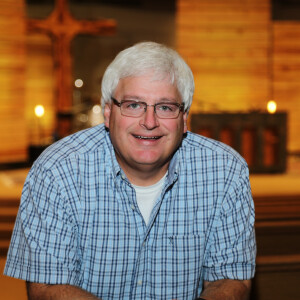 Kenny Smith
Executive Pastor
Kenny joined the staff at Church at the Crossing as Executive Pastor in August of 2015. He and his wife Cindy have attended The Crossing since 2009, and he had served in many leadership capacities at The Crossing before joining the staff on full time basis. He was called into ministry and church administration after serving for 28 years in various management positions in the business world. Ken's educational background includes a Bachelors of Science in Industrial Technology from Iowa State University and numerous certificates in Executive Pastor coursework from XPastor organization. He is an active member of the Xpastor organization who provide ongoing training, certification and conferences for executive pastors serving the local church.

Kenny and his wife Cindy have been happily married since 1990 and are blessed with two children (Jennifer and Chris), son-in-law (Jake Weber) and three grandchildren (Kylie Jo, Lila Ruth and "Lil'Man" Dustin).
In his free time, Kenny enjoys playing guitar and serves on The Crossing worship team. He and Cindy also enjoy spending time with family and look for every opportunity to hang out with their kids and grandkids.
Contact Information