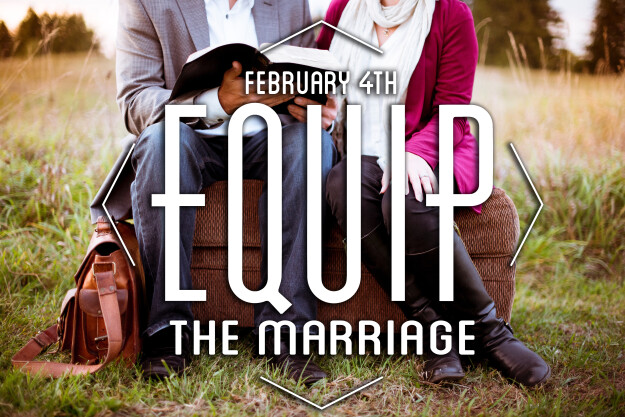 Equip The Marriage
Every Sunday, from 02/04/2018 to 02/25/2018, 9:30 AM - 10:30 AM
Starting Sunday, February 4th, Shawn and Joy Powell will be teaching another class in the Equip Series focusing on the marriage.
It will be a 4 week study every Sunday during Bible Study hour 9:30 - 10:30 AM in the Gym at The Crossing. Shawn and Joy will be specifically talking about desires versus expectations in the marriage relationship.
This class will be helpful to a variety of groups including engaged, newlyweds, singles, divorced, and college students.
Start 2018 off right with a goal of improving all your relationships.