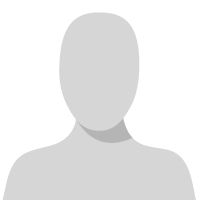 We're Hiring! Worship Pastor
The Crossing is looking for our next Worship Pastor!
when sending your resume, please include any worship videos or links that you may have.
The Worship Pastor position at Church at the Crossing is one of a shepherd first and musician second. We seek a true worshiper, one who leads with skill, wisdom and godly devotion. The worship pastor is a spiritual and organizational leader who is passionate about leading others to worship and honor God. They must have a servant's heart and a clear testimony of faith in Jesus Christ.
The Church at the Crossing believes that worship ministry is a calling, where one has a desire to see the body of believers connect with God through worship.
The primary roles of the worship pastor include (but not limited to):
Oversee the general music programs of the church
Lead and carry out the worship ministry with solid vocals, instrumental talent, stage presence and a pastoral heart
Lead technical and production teams for sound, lights, live stream, and stage setup
Develop and manage the music budget
Provide music as required for funerals or weddings held at the church facility
Perform some of the general pastoral ministries of the church such as teaching, counseling, visitations, etc.
Church at the Crossing is looking for the ideal candidate to have the following (but not limited to):
Prefer a Bachelors or Masters in relevant area of study such as Worship Arts, Music, Music Business, Christian Leadership
3 to 5 years of worship leading experience
Proficiency in playing piano and/or guitar with the ability to sing and lead while playing
Experience as a leader and recruiter of volunteers in all areas of worship
Must have strong vocal skills
Be a team player
Be humble and approachable
IMPORTANT
It is highly recommended that you provide links in your cover letter to:
Video describing your testimony, and your calling to ministry
Links to videos of you leading worship (singing and playing your primary instrument)
Church at the Crossing is a community church located in Aledo, Texas (20 minutes west of Fort Worth). Before applying, please check us out at www.crossingaledo.com
view the worship pastor job description
---